Game Freak's Giga Wrecker Alt. confirmed for Switch, physical version revealed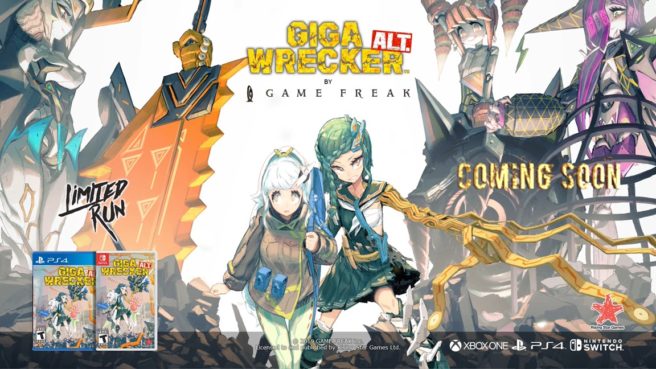 Earlier this month, a rating for Giga Wrecker Alt. was spotted in Taiwan. It was a sign that the 2D action adventure game would soon be coming to Nintendo's console.
We now have an official confirmation, as Rising Star Games announced today that the Pokemon developer's title is on its way to Switch. A physical version will be happening thanks to Limited Run Games.
Here's an overview, along with a trailer:
Giga Wrecker Alt. is a mixture of exploration and physics. Bring down towering walls and then use the rubble as a platform for navigating each level. Mechanical skill and creative problem solving will be tested.

Giga Wrecker was brought to life through Game Freak's internal "Gear Project" where its developers are encouraged to come up with intriguing ideas for games outside the company's normal. The game also features music by video game composer, Shinij Hosoe, known for Ridge Racer and Tekken, among many other titles.
A release date has not yet been confirmed for Giga Wrecker Alt.
Leave a Reply