Game Freak's Junichi Masuda on Pokemon: Let's Go, Pikachu / Eevee, update on online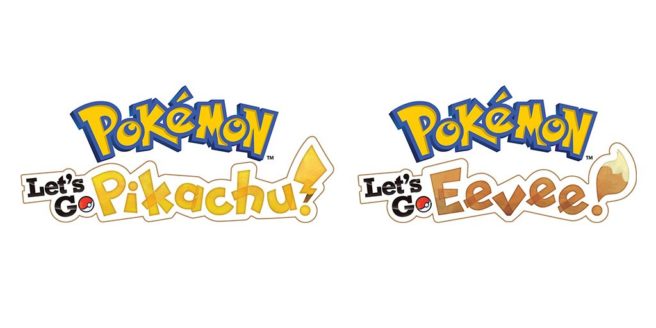 IGN has shared a few new comments from Game Freak's Junichi Masuda about the new titles Pokemon: Let's Go, Pikachu and Pokemon: Let's Go, Eevee. Here's the latest information:
On wanting to simplify things…
"For our first entry on the Nintendo Switch, I really wanted to do something more kind of simplified, something that really anyone could enjoy. I think the reason for this is to get more Switches into the hands of younger kids and more casual players, not just players who are really interested in hardcore games or are really gamers first and foremost."
– When asked if effort values and individual values will return in Let's Go, Masuda said "we wanted to make it more simplified," and to "please wait for more details"
– There will be some differences in how you level up, raise, and train your Pokemon
– No comment on Pokemon Bank compatibility
– No word on whether Pokemon from Let's Go will be transferable to the 2019 games
– Masuda said he and his team worked very hard to make Pikachu and Eevee as cute and expressive as possible, and are still working on this now
On how co-op works…
"The bottom line… is that it really is to make the second player a support role. So the idea is that it's the first player's adventure. If you only have one Switch in the house and there are siblings, each sibling can start their own game."
"This may not be a super great answer, but I don't want to go into the exact mechanics of what happens if someone joins in mid-way."
– Masuda wanted to add an option to make it playable with parents, siblings, or friends
– If a Pokemon has been sent to Pokemon Let's Go, it will be unable to return to Pokemon GO
– Niantic's John Hanke says when trainers connect their GO and Switch accounts, you can do more than just transfer Pokemon, but they want to save some surprises
– Masuda confirmed that if a Pokemon is Shiny in Pokemon GO, it will still be Shiny in Pokemon Let's Go
– Unknown how a Pokemon's stats from Pokemon GO are treated when transferred, and awaiting for information on if they will remain the same, or alter, when recaptured in Pokemon Let's Go Pikachu and Let's Go Eevee
– With the Poke Ball Plus, when carrying a Pokemon, it will light up, make noise, and move
– Masuda also said some other things will happen when carrying Pokemon, but he didn't want to get into the details
– Masuda said his team worked especially hard on making use of the Joy-Con's six gyro sensors to ensure it felt right when a Pokemon is caught, and this technology was transferred to the Poke Ball Plus
– You should be able to feel the Pokemon rock "realistically" in the Poke Ball Plus when it's caught
Lastly, we have one more report on online usage. There unfortunately was a high degree of confusion here to due conflicted reports coming out of last night's event in Tokyo, particular from the Q&A session. But after speaking with Masuda, IGN reports that battling and trading online are both available online and locally. Online ranked battles will not be available, however. There are also no plans to use Nintendo Switch Online. GameSpot is reporting similar information, so we're hoping that this has been settled once and for all.
Leave a Reply