GameMaker Studio 2's full commercial Switch launch expected in September, over 1,000 devs showing interest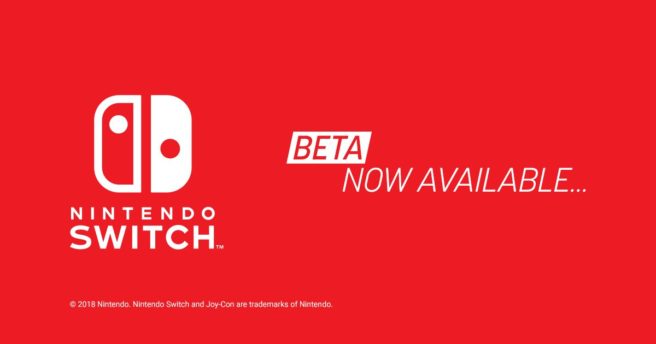 GameMaker Studio 2 is one step closer to full Switch support. Announced today, the engine has entered open beta ahead of its full commercial launch in September.
According to YoYo Games general manager James Cox, the company has been contacted by over one thousand developers who want to release their GameMaker titles on Switch since the initial announcement earlier this year.
Here's the full PR from YoYo Games:
YoYo Games, the maker of leading 2D game development engine, GameMaker Studio 2, today announced that the open beta of the GameMaker Studio 2 Nintendo Switch licence edition has begun. Its full commercial launch is expected in September 2018. With the GameMaker Studio 2 Nintendo Switch licence edition, GameMaker Studio 2 games can be exported directly to Nintendo Switch.

With GameMaker Studio 2 Nintendo Switch licence edition, GameMaker is expanding its already significant reach to developers looking to release on the hugely successful console that can be played anytime, anywhere, with anyone. First launched by YoYo Games in March 2017, GameMaker Studio 2 has seen continual growth since its release. The launch of the open beta is the next step in the culmination of GameMaker Studio 2 Nintendo Switch licence edition, that will launch this September.

"Since announcing our relationship with Nintendo to launch the GameMaker Studio 2 Nintendo Switch licence edition, we've been contacted by over one thousand developers who want to bring their GameMaker titles onto Nintendo's record-breaking console," said James Cox, General Manager, YoYo Games. "We've already seen the first wave of GameMaker Studio 2 titles announced for Nintendo Switch, including Hyper Light Drifter, Minit and Undertale, and we're excited to see the massive range of GameMaker Studio 2 content that will be launching on the platform."

Jan Willem Nijman, creator of Minit together with Kitty, Jukio & Dom, agreed, "It's been very exciting to stay in touch with YoYo Games and see this all come to life. We're delighted to be able to release Minit on the Nintendo Switch platform. Growing up toying with GameMaker and later turning it into a career, I wouldn't dare dream that eventually GameMaker Studio 2 would let us put our game on a Nintendo console!"
Source: YoYo Games PR
Leave a Reply