Gamer Girl trailer pulled, Wales Interactive issues statement following backlash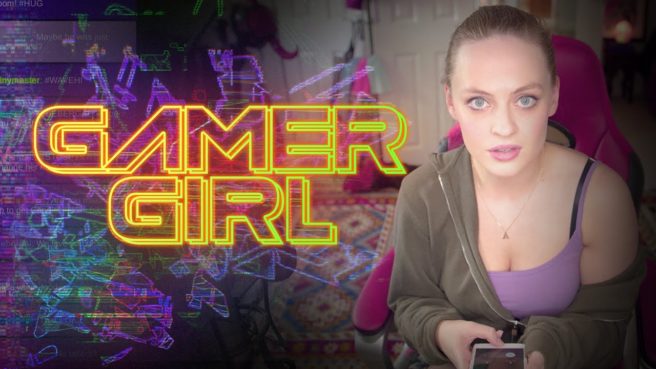 Wales Interactive and FMV Future announced Gamer Girl this week. But after it received a significant amount of backlash on social media, the announcement was pulled, and Wales Interactive has now shared a statement.
Those who have criticized Gamer Girl feel that it perpetuates some of the issues that female streamers are forced to tackle like sexual harassment. The multi-branching FMV title has players taking on the role of a moderator for a streamer, "who's back online after the mysterious disappearance of her friend Becky." Wales Interactive's announcement mentioned that you "control the stream, level up mod powers, guide Abi's choices and uncover the threat she faces by an anonymous predator who hides in the stream's chat."
Following the backlash, Wales Interactive said in a statement:
Gamer Girl is about the impact user comments and actions have on a streamer's mental health and wellbeing. The reason why FMV Future created the game was to raise the issue of the toxic environment which can often appear online behind the anonymity of a username. Without giving away too much, Gamer Girl is an empowering story of a female streamer who, with the help of her moderator friend, battles the trolls and – overcomes – the toxic characters in her stream.

Gamer Girl was co-written by Alexandra Burton, the lead actress who improvised the entire script. The research into the streaming content of Gamer Girl took 4 years and the dev team at FMV Future interviewed dozens of female streamers, most of whom have experienced abuse of various kinds online – some have even shared their experiences during interviews within the game.

Players start the game as one of Abi's friends whom she trusts, and it is their job to make the channel a success but also to guide the stream to keep Abi in a positive frame of mind. Online abuse is real and is still happening every day – Gamer Girl seeks to raise awareness of this issue.
It's unclear what the current plan is for Gamer Girl. As of now, the project is moving forward as originally planned.
Leave a Reply