Gem Smashers coming to Switch next week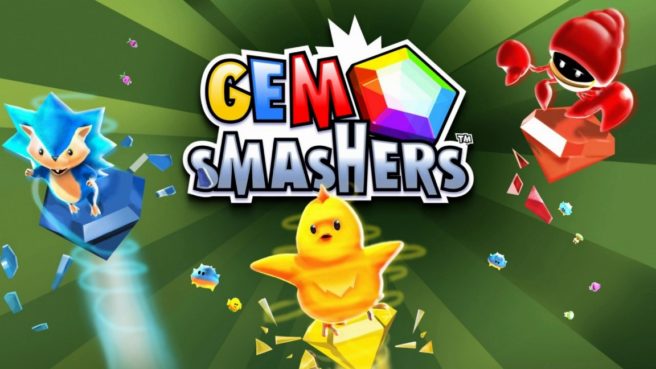 Gem Smashers will be released on Switch next week, according to a listing on the North American Switch eShop. The puzzler has a rather interesting history having appeared on various platforms over the years, starting out with the Game Boy Advance, later the Wii and 3DS, PlayStation platforms, and now Switch.
The eShop listing indicates that Gem Smashers will be out on March 15 for $19.99. We have more details and a trailer below.
Long ago, the Earth was devastated by a fearsome creature: the scientist IMBU and his henchmen robbed the Earth of all its energy and trapped its peaceful inhabitants in sparkling gemstones. Miraculously, three heroes escaped: BAU, BAM and BOM. They became the Gem Smashers – with impressive leaps and quick spins, they skillfully smash the colorful crystals to free their friends.

Help them on this exciting adventure!

– Choose between three playable characters, each with different characteristics in terms of speed, jump and style
– Story Mode with over 100 levels across eight different worlds
– Challenge your friend in the Battle Mode
Source: Switch eShop
Leave a Reply