Gungrave G.O.R.E Ultimate Enhanced Edition starts Switch launch today, improvements detailed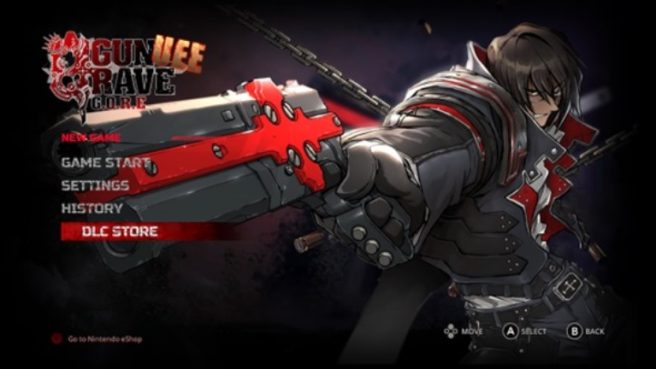 Gungrave G.O.R.E Ultimate Enhanced Edition is starting to roll out on Switch today with a surprise European launch, and details have been shared about what's been improved for the version on Nintendo's console.
The game can be purchased now in PAL regions via the eShop. As for North America, the release date is set for October 18.
Here's a rundown regarding what's been improved for Gungrave G.O.R.E Ultimate Enhanced Edition on Switch:
Change of Main Screen Illustration: The main screen was changed to the original illustration. You will be able to feel the new game style from the start screen.
Run Shot System: You can run and shoot at the same time. You can move faster and shoot to get rid of the enemies. The game will be played at a very fast tempo. You can feel Grave moving forward quickly, destroying everything.
Added Full Break System: As beat count number increases, activate Full Break will be activated. As the level of Full Break goes up, shooting speed will increase and it will make you so much more powerful. The combination of run shot and full break allows players to experience extremely fast, dynamic and stylish action.
Improvements on UI & Way Point System: The UI system was improved. The system has been improved to effectively expose important information. Also, the improved Waypoint UI minimizes interference during play by making it disappear when the character executes an attack or when a waypoint enters the camera angle range.
Improved Weapon Usage System: The enhanced abilities of Golden Cerberus and Evo Coffin can be used on all Cerberus and Death Haulers without changing of the existing look of Cerberus and Death Hauler.
Improved Battle Design: The level design has been improved to minimize stress. Adjustments were made to the NPC placement and athletic gimmicks that caused stress were removed. Got rid of objects that can bother players from playing with speed. Various elements have been improved, allowing you to experience faster and more dynamic play.
Improved Character Animation and Timing: The animation and timing of playable characters have been improved so that you can enjoy more exciting actions by improving more natural and faster movements.
Improved NPC: As an improvement for speedy and dynamic play, the attack patterns and timing of some NPCs have been improved to enhance the sense of battle.
New Characters: Gungrave GORE Ultimate Enhanced Edition exclusive skins and characters are newly added.
A new trailer celebrating the launch of Gungrave G.O.R.E Ultimate Enhanced Edition can be found below.
Launch Trailer
Leave a Reply