Hamster Maze announced for Switch, trailer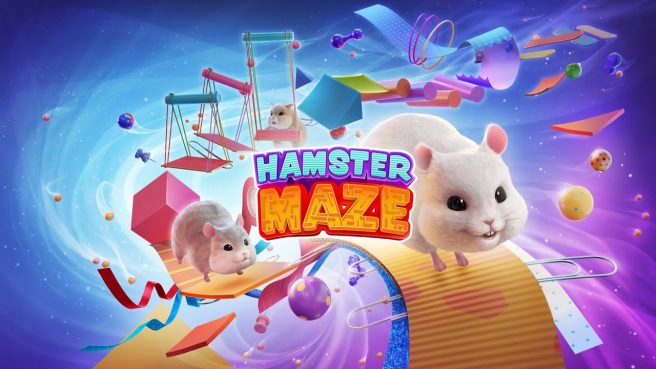 Developer and publisher We Dig Games has announced that casual game Hamster Maze is coming to Switch early 2022. Check out a trailer and overview below the break.
All aboard the hamster train!

Prepare for cuteness overload, relentless training, and fierce competition as you and your hamster tackle complex mazes. Navigate obstacles, test your agility, seek shortcuts, and be the first ones to reach the finish line for the ultimate reward – the yummiest treat in all the land!

FEATURES:

Experience fierce competition in a laid-back style. All you need is a single button – but don't think for one second that it means you won't break a sweat!
Race AI-controlled hamsters in mazes created by our team, famous hamster owners, and other players from all around the world.
Compete with other players online, where 1v1 duels are the best and only way to demonstrate how fast, intelligent, and agile you and your hamsters have become.
Develop your hamsters' abilities and skillset to take on more advanced competitors, perform tricks, and finish every maze as quickly as possible.
Look after your hamsters, expand their house, furnish it with new equipment, and make it the mansion they deserve.
Build your own labyrinths and share your vision with other players.
Enjoy detailed graphics and cute animations, no matter what mode you are playing!
Hamster Maze is scheduled to launch digitally on the Switch eShop during Q1 2022.
Source: We Dig Games PR
Leave a Reply