Hand-drawn action-platformer The Perfect Pencil heading to Switch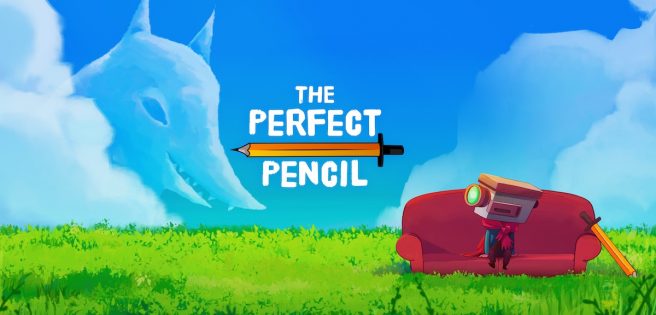 Studio Cima today announced The Perfect Pencil, a narrative adventure game featuring platforming elements and combat. It's planned for Switch, though a release window has not yet been confirmed.
The Perfect Pencil, which features a hand-drawn art style, is said to be inspired by action adventure games such as Hollow Knight and the psychological depth of characters featured in the likes of Celeste and Limbo. The title "aims to challenge players to comprehend and face uncomfortable situations that stem from their fears and anxieties – a topic very much in the zeitgeist of today – as part of a wholly engaging experience." Interestingly, the game features its own language with humor and allegories.
Here's some additional information:
As you walk through mind-bending landscapes, the significance of the locales will start to become clear. The world is full of meaning, the characters are metaphors and personifications, and not everything is as chaotic as it looks. This land mirrors emotions, represents psychological reactions to fear and reflects human moods. The journey of the main character is also a reflection of his personal growth and throughout his journey players will face decisions that challenge their perception of the human psyche.
Players can expect "engaging and unusual interactions, challenging choices, surprising exploration and fast paced combat".
We've included a trailer for The Perfect Pencil below.
Source: Studio Cima PR
Leave a Reply