Hand-painted musical adventure Across the Grooves announced for Switch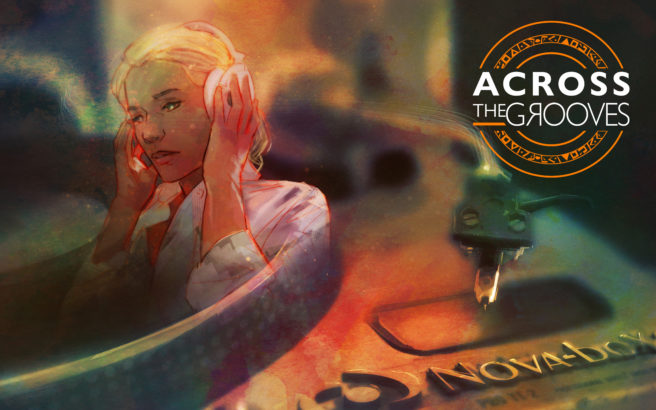 Today, Nova-Box announced that its hand-painted musical adventure, Across the Grooves, is heading to Switch. The music-themed interactive fiction will be arriving on the eShop June 17.
Here's a brief overview, as well as a trailer:

Alice is a young woman living in sunny Bordeaux, with a stable and uneventful life. Until one day, she receives a vinyl record from Ulysse, her ex-lover. As she listens to the record, she relives the defining moments of her past — but when she returns to the present, everything has changed. To get her life back on track, she'll have to track Ulysse across Europe and unravel this musical mystery… And perhaps rediscover herself along the way.

Features:
– A hand-crafted adventure: With each playthrough, discover a novel-sized adventure and some of the hundreds of hand-drawn settings created for the game.
– Every choice matters: Each decision you make, no matter how small, slightly alters the personality of the main character, Alice.
– Immersive and finely crafted soundtrack — The music adapts and shifts according to your choices and the mood of each scene.
– An invitation to travel: Feel the pulse of European cities, meet colourful characters and solve the mystery, all depicted in gorgeous European graphic novel art style.
– High replayability: Choose Alice's fate and discover the outcome of your decisions through multiple story paths and endings.
Source: Nova-Box PR
Leave a Reply