Harmony's Odyssey release date set for October, new trailer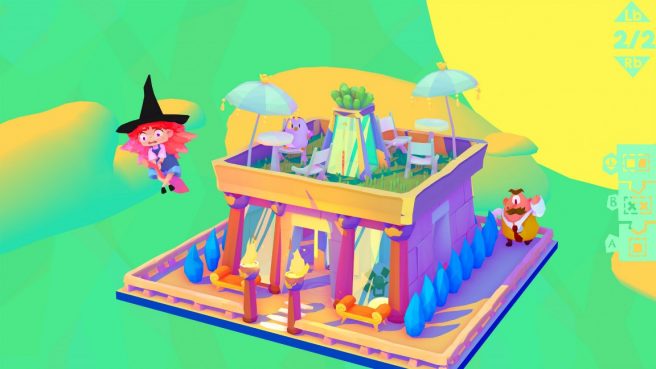 MythicOwl today shared a final release date for Harmony's Odyssey, its cozy 3D adventure puzzle game for Switch. The title is planned for an October 19, 2022 debut.
Harmony's Odyssey was first announced for Switch in February 2021, and was originally planned for later that year. Although that didn't happen in the end, fans now at least know that it's just a month away.
Harmony's Odyssey, made by the team behind Hexologic, is a tile-based puzzle game. Read more about it below.
Harmony's Odyssey is a cozy 3D adventure puzzle game that revolves around solving fantasy dioramas filled with mythical creatures, fables, and mysteries to uncover. Embark on a journey through a variety of tile-based puzzles, exciting mini-games, and treasures full of magic. Meet the cyclopes with phone addiction, full-time mummy detectives, legendary dragonmice, and a clever wizard. Help rebuild their world piece by piece and restore harmony.

Harmony's Odyssey features different kinds of tile-based puzzles that resemble jigsaws, but with a twist – a land full of creatures tangled between myth and modern times. Solve puzzles to reveal a set of engaging, accessible mini-games inspired by party classics. Enjoy all game modes with friends or family in a smashing couch co-op mode – work together or compete to better your scores!

Key Features

Over 100 dioramic puzzles filled with fantastic creatures and magic.
8 distinctive biomes to visit, arrange, and complete.
7 types of exciting mini-games to enjoy.
Challenging yet accessible gameplay mechanics.
Magical treasures to unlock and enhance your experience.
A cozy and chilled-out atmosphere to help you relax.
Other than news about today's release date, a new trailer for Harmony's Odyssey has also come in. Have a look at the video below.
Source: MythicOwl
Leave a Reply