Harvest Moon: One World delayed to March 2021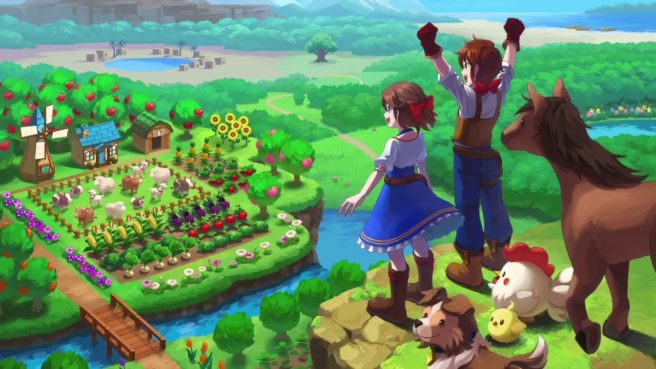 Harvest Moon: One World was originally on track to launch this fall. Unfortunately, that will no longer be happening, as the game has been delayed.
We should now be seeing Harvest Moon: One World on March 5, 2021. Referring to the COVID-19 pandemic, Natsume CEO Hiro Maekawa said that "the current events have delayed the launch", though the company is "working hard every day to create a great game that introduces players to a whole new world and promises Serious Fun."
Here's some information about Harvest Moon: One World:
Before the Harvest Goddess disappeared from this world, she imbued the tiny Harvest Wisps with the knowledge of various seeds, thus ensuring the various fruits and vegetables of the world would not be lost. Using the power given to these Harvest Wisps, you'll unlock various seeds as you progress through the game! But the Harvest Wisps can be tricky to find, as they all appear at different times and places. You'll need to use your noggin to make sure to seek as many as you can of them out!

Can you imagine a world without tomatoes, strawberries, or even cabbage? That's the situation players will find themselves in in the latest entry in the Harvest Moon series, Harvest Moon: One World. Only an old book gives hints of what once was… Buoyed by a mysterious discovery, however, players will find themselves setting out on an adventure that spans not only their hometown but the whole world! What kind of people and places await? From the gorgeous beaches of Halo Halo to the snowy mountains of Salmiakki, there's literally an entire world to explore!
Source: Natsume PR
Leave a Reply