Haunted: Halloween '86 and Creepy Brawlers hitting Switch next week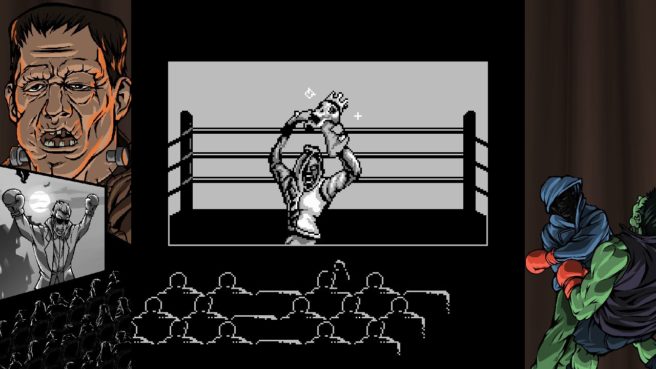 Retrotainment Games and Mega Cat Studios have announced that their respective horror-infused NES games Haunted: Halloween '86 (The Curse Of Possum Hollow) and Creepy Brawlers are coming digitally to Switch. Both were originally released on NES cartridges in Fall 2016 and Fall 2017 respectively.
Here's an overview of the two titles plus trailers:
Haunted: Halloween '86 (The Curse Of Possum Hollow)
Straight from our authentic 8-bit cartridges to your Switch, this horror-infused platformer, beat-em-up hybrid is power packed with spooky action and adventure. It is the sequel to Haunted: Halloween '85.

October 31st, 1986: In the once-quiet town of Possum Hollow, two 11-year old kids are gearing up for some Halloween hijinks! Before a fun-filled night of trick-or-treating Donny and Tami venture up to the old farm house where Harry, the crazy old farmer, suddenly thrusts them into a nightmare. Now trapped deep down in his dungeon on a pile of bones, they must break out and find their way back home. They will face hordes of heinous haunts, monstrous bosses and environmental hazards as they make their way through the various landscapes of Possum Hollow and fight to save their town from the curse that plagues it.

Features:
– Donny and Tami, two adorable little bit-kickers with a stern lesson for anyone who tries to ruin Halloween.
– 7 levels of beautifully pixelated environments with hordes of unique enemies and bosses, all built to the restrictions of the original Nintendo console.
– Tag Team Technology allowing you to swap characters on the fly.
– A killer combat system unlike anything from the era with upgradeable power moves, combos and momentum-based physics that feel entirely modern.
– Coded entirely in 6502 Assembly language down in our 8-bit laboratories. Authenticity, baby! #8BitLegit
– Sizzling chiptune soundtrack composed entirely in Famitracker.
Creepy Brawlers
After a spectral hand pulls you out of your seat and into the silver screen, you become the underdog in an underworld championship. Lace-up your gloves and get ready to duck, bob, and weave as you punch-out a marathon of movie monsters, including the wolfman, backwoods psycho, and a very slick vampire. Dodge special attacks and time your counters perfectly, because a KO means losing the round…and your soul.

– A marathon of movie monsters to battle through
– Each opponent has their own special power moves!
– Stun enemies with perfectly timed counters!
– Block, dodge, and jab your way to a championship belt!
– Authentic retro built to exacting 8 bit specification
– Cartridge comeback chiptune technology composed in original tracker
Haunted: Halloween '86 and Creepy Brawlers will be available for Switch on October 24. Pricing is set at $9.99 and $4.99 respectively.
Source: Retrotainment Games / Mega Cat Studios PR
Leave a Reply