Here's a Podcast – Episode 100!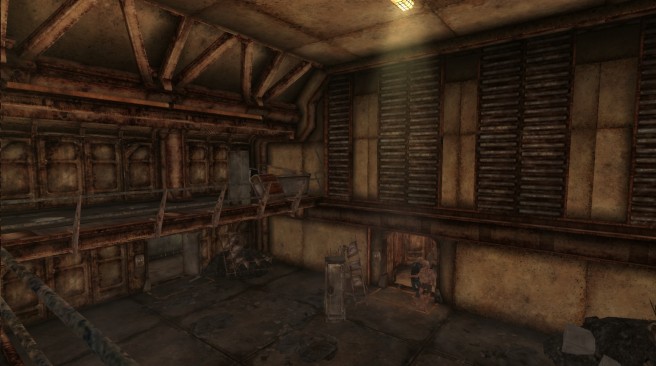 Question of the day: Is it always bad design to allow a game-player to enter situations that they aren't prepared to succeed in without telling them or giving them an easy way out? Is it ever okay to make something practically impossible? Like this horrible, traumatic area from Fallout: New Vegas pictured above?
---
ON THIS EPISODE: Can you believe we made it 100 episodes? Even though Jack and Aysha aren't around to celebrate, Laura and Austin manage to pull together another solid episode for everyone.
PLUS: Laura kicks things off with some impressions of some survival horror PC games like Outlast, and then Austin discusses the idea of games letting you face things you simply aren't prepared to face without telling you through the lens of Fallout: New Vegas. Some brief discussion of BIT.TRIP BEAT and BIT.TRIP CORE round out the segment.
AND: We pick our short book club game, which will be The Legend of Zelda: A Link to the Past! Listen for more details, or just start playing at your leisure. Listener mail, of course, closes things out.
This Week's Podcast Crew: Austin and Laura
---
Download this episode (click this link)
Subscribe via iTunes by clicking this thing!
Subscribe with Google by clicking this thing!
Subscribe with Yahoo something-or-other by clicking this thing!
Leave a Reply