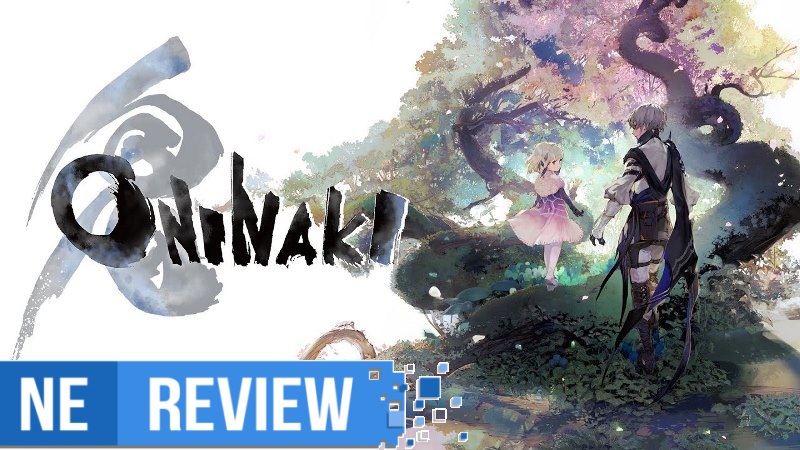 System: Switch
Release date: August 22, 2019
Developer: Tokyo RPG Factory
Publisher: Square Enix
---
Tokyo RPG Factory's offerings have been nothing short of fascinating, releasing the likes of I Am Setsuna as its debut title in 2016 and following it up with Lost Sphere in 2017. While those may have been hit or miss for a lot of people due to gameplay elements that didn't feel fully realized or mechanically sound, their stories intrigued and impacted those that played them, giving players a much more somber narrative that hit specific themes of family and sacrifice that connected with many around the world. Oninaki continues Tokyo RPG Factory's trend of melancholic storytelling by taking on much heavier topics surrounding life and death, making it easily one of the most depressing games I've played in years. However, the way it's all presented from the art direction, music score, lands, cities, characters, and gameplay is all done so tastefully and with such finesse, Oninaki serves to be a message of growth not only through grief, but for Tokyo RPG Factory as a development studio.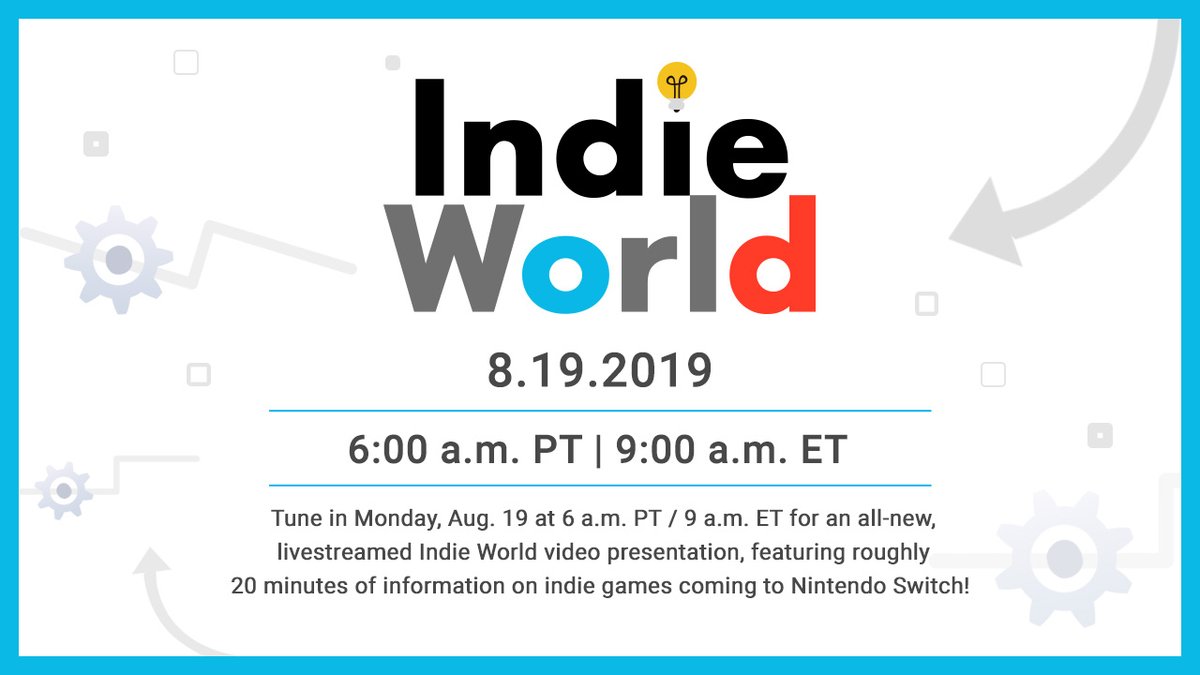 As previously announced, Nintendo is hosting a brand new Indie World Showcase today that will cover upcoming indie titles for Switch. The roughly 20-minute presentation goes live at 6 AM PT / 9 AM ET / 2 PM in the UK / 3 PM in Europe.
You can watch the Indie World Showcase as it happens below. We'll have our own posts going up while the broadcast is airing. Stay tuned for additional coverage after the show, as well as further news from Gamescom 2019 this week.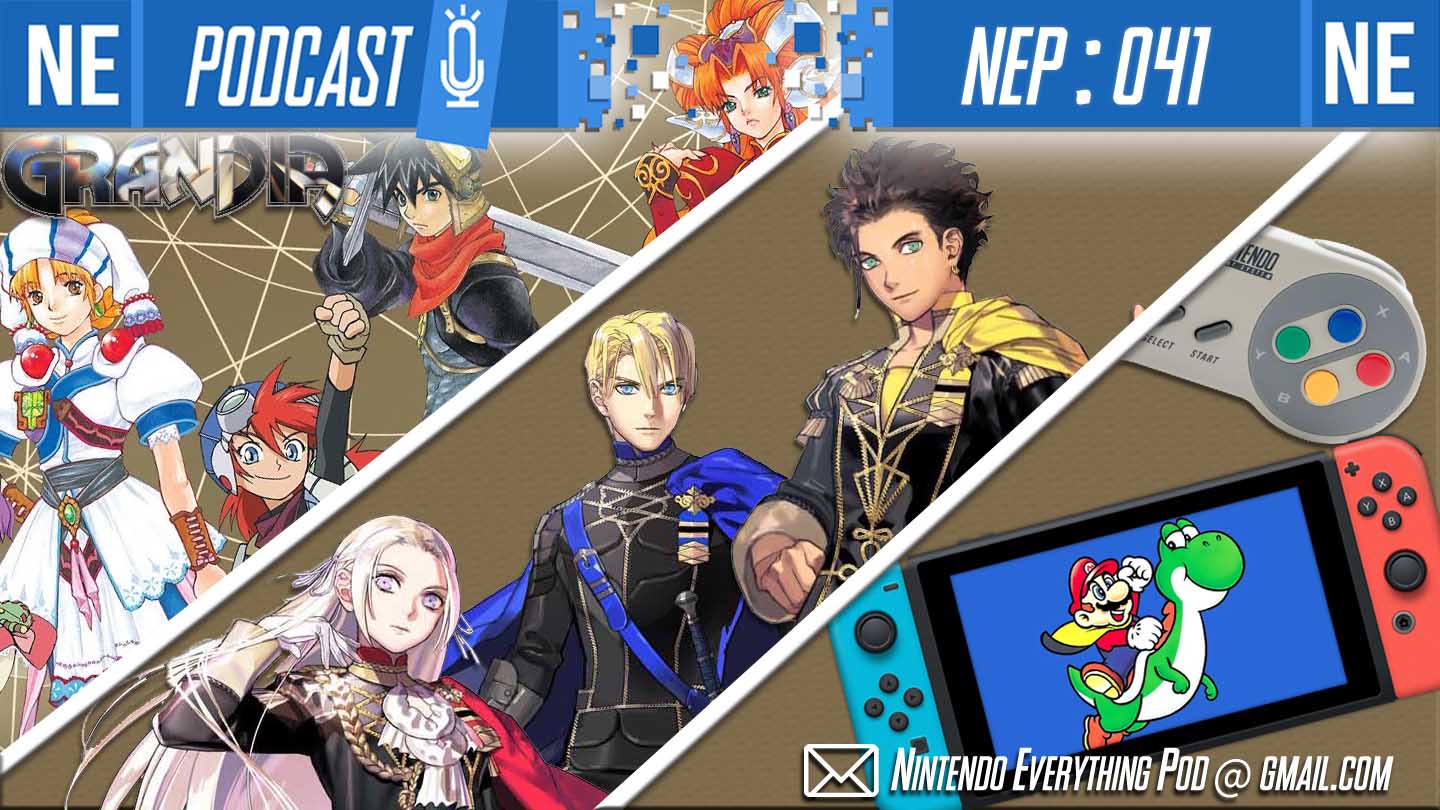 Hello, my beautiful bubbles and bobbles. This week on NEP, we're gushing about Fire Emblem: Three Houses. Oni tries (and fails) to not talk about FE3H the entire episode, while Galen picks arbitrary battles as he defends Cooking Mama. Oni also gives some first impressions with the Grandia HD Collection, and the gang discusses all the game announcements and details we got this week! Could a Nintendo Direct be coming next month?
We finish things off by chatting about games with sequels where one was exponentially better than the other. Both Galen and Oni dive into their pasts to pull up some sore memories of their favorite games…
If you're enjoying NEP, please consider giving us a 5 star review on Apple Podcasts, aka new iTunes. It's incredibly helpful in getting us exposed to new listeners through the algorithms, so we would greatly appreciate your help. Thank you for listening!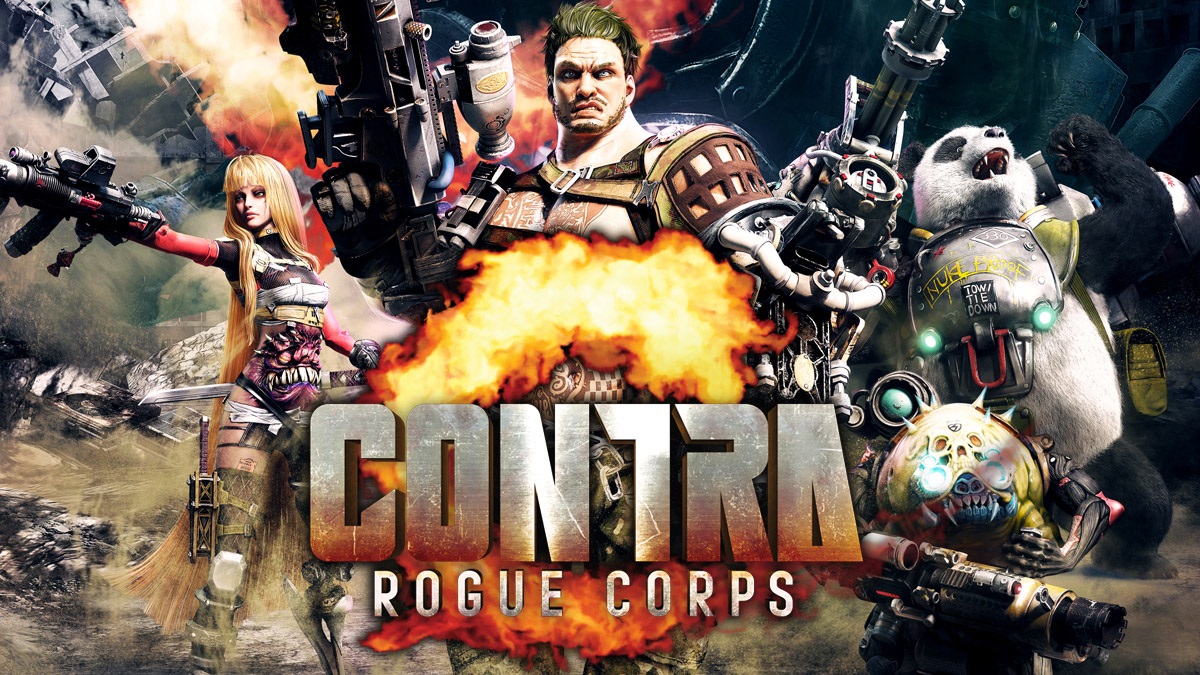 Contra Anniversary Collection landed on the Switch eShop not too long ago. In addition, Konami revealed at E3 that the company is making an entirely new game in the franchise known as Contra Rogue Corps. After the announcement was made, Famitsu spoke with producer Nobuya Nakazato about why the team went with an overhead camera angle, the game's characters, and the new characters.
We've prepared a translation of Famitsu's short interview. Continue on below to read it in full.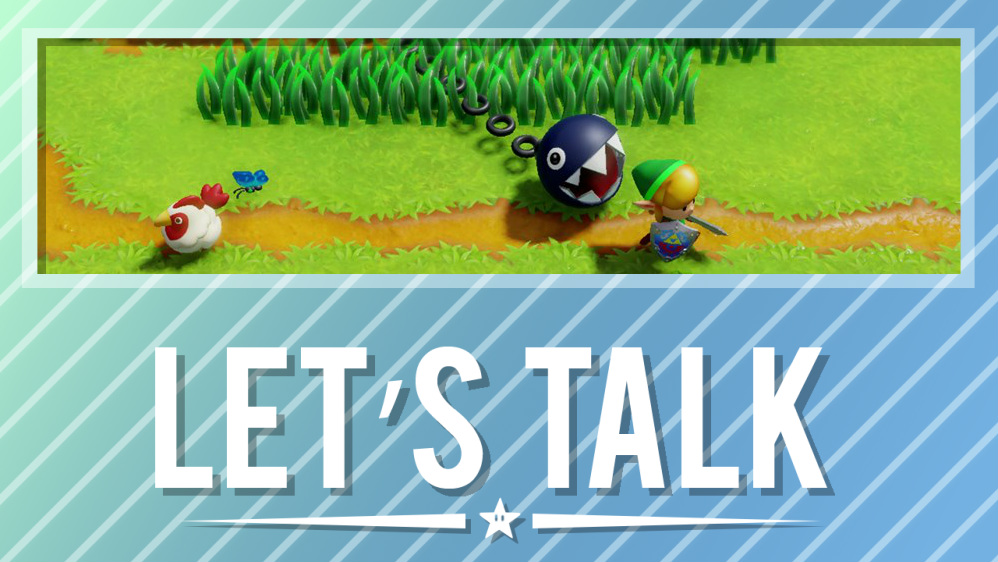 Things were a bit slow for Switch in the first half of 2019, but the second half is picking up in a big way. From Nintendo alone, the company released Super Mario Maker 2 in June, Marvel Ultimate Alliance 3 and Fire Emblem: Three Houses last month, and has Astral Chain arriving in a couple of weeks. The rest of the year looks packed, including a big September. Daemon X Machina, Zelda: Link's Awakening, and Dragon Quest XI S are launching over three consecutive weeks. We're not even mentioning third-party releases, which includes the likes of Spyro Reignited Trilogy.
Since September has so many heavy hitters for Switch, we want to know about which game (or games) you're looking forward to the most. How many will you be purchasing? Are you planning on picking up Nintendo's trio of published titles? Let us know in the comments below.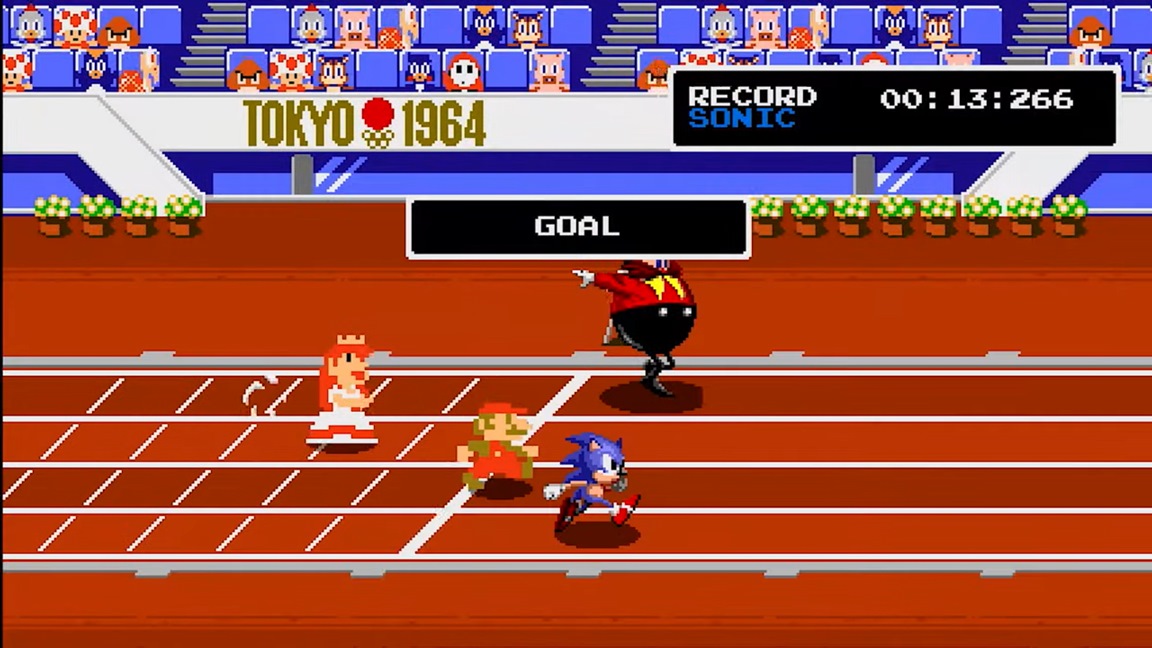 At E3 2019, Dengeki was given an opportunity to interview Mario & Sonic at the Olympic Games Tokyo 2020 producer Nobuya Ohashi. Ohashi weighed in on a number of different topics, including the controls and using the Joy-Con, the game's roster, and new elements included this time around.
We've now prepared a full translation of Dengeki's discussion with Ohashi. Read the full discussion below.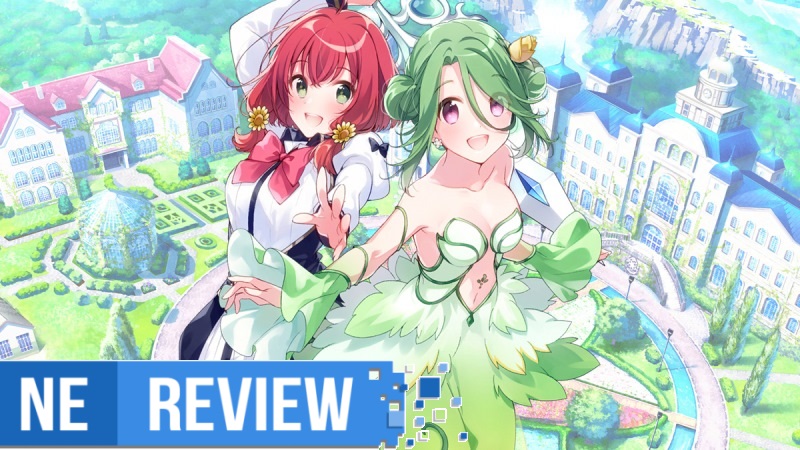 System: Switch (eShop)
Release date: August 1, 2019
Developer: Matrix Corporation
Publisher: D3Publisher
---
Dungeon crawlers have hit a variety of different styles, licenses, and worlds that typically take the player into the underbelly of terrain. These titles set a tone filled with monsters, corridors, and surprises. Some can be totally random with procedural generation techniques that make for a unique playthrough while others can be meticulously crafted to be experienced with an intended sequence of events. Omega Labyrinth Life is in a league of its own due to its relentless onslaught of difficult gameplay while simultaneously lowering the guard of the player through visual stimulation – almost overwhelmingly so. It's made known right away that Omega Labyrinth Life will be filled from top to bottom with plenty of skin, monsters, dungeons, cup sizes and the like. You'll have to balance out a healthy education throughout your time as an exchange student while dealing with a horrible evil causing the beautiful flora around to wither and die. Unfortunately, the experience withers along with it because of barebones progression and lack of polish.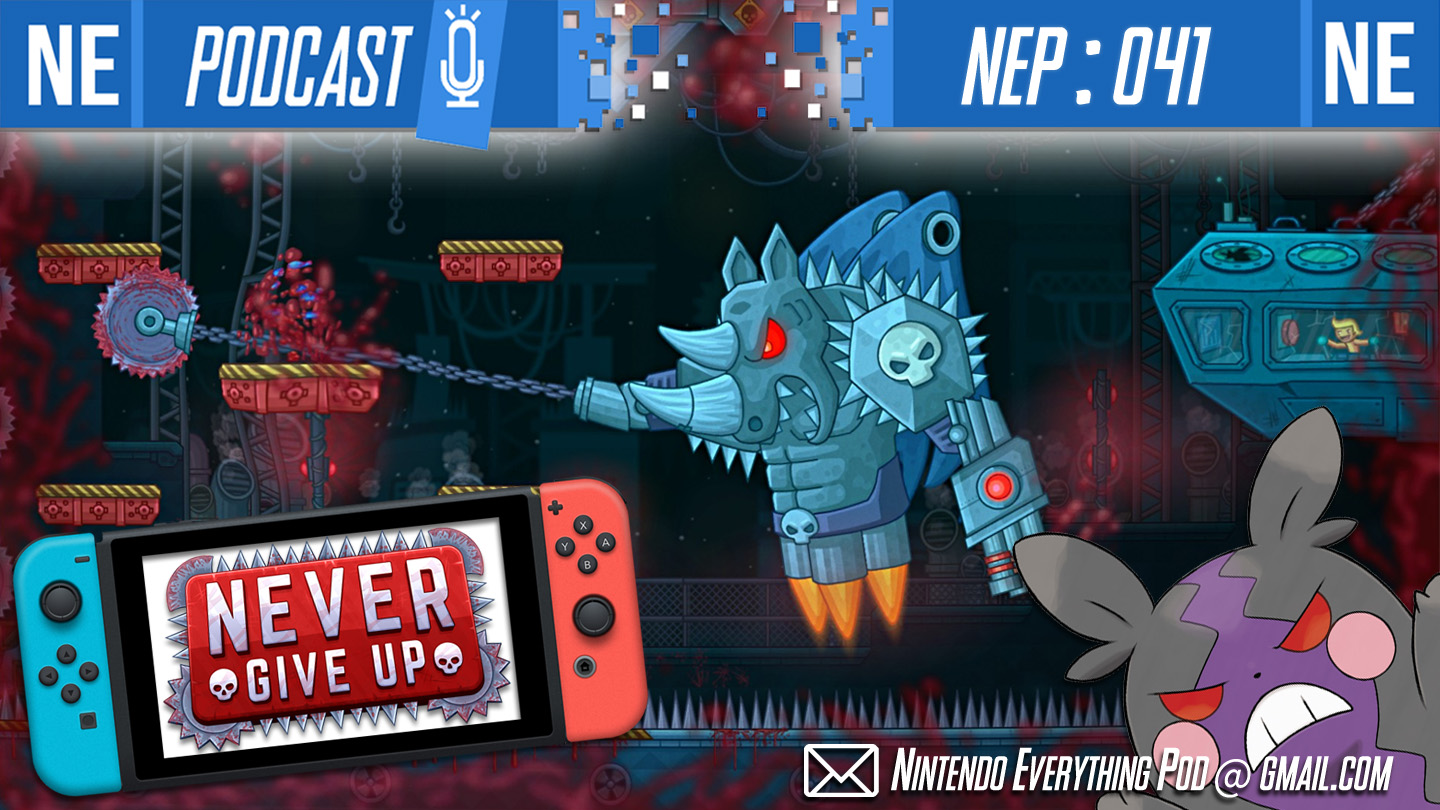 Hello, my beautiful poison and fairy types. This week on NEP, we have a special guest—three in fact! Jay, James and Julian from Massive Monster join us to talk about their upcoming challenging action-platformer for Nintendo Switch, "Never Give Up". The devs reveal a lot about their upcoming game including a few secrets, how Egoraptor / Arin Hanson is involved, and their origins as developers that led up to this point.
The trio then sticks around to chat with us about new Pokemon details and lootboxes in gaming, with Nintendo making a statement recently about introducing new rules for transparency. We all get on and have a great chat, and we're particularly grateful for Massive Monster's insight on these topics as developers.
If you like what you're hearing, you can support us by giving NEP a 5 star review on Apple Podcasts, aka new iTunes. We would greatly appreciate if you could help us out! We're very grateful for your support, and we thank you for listening!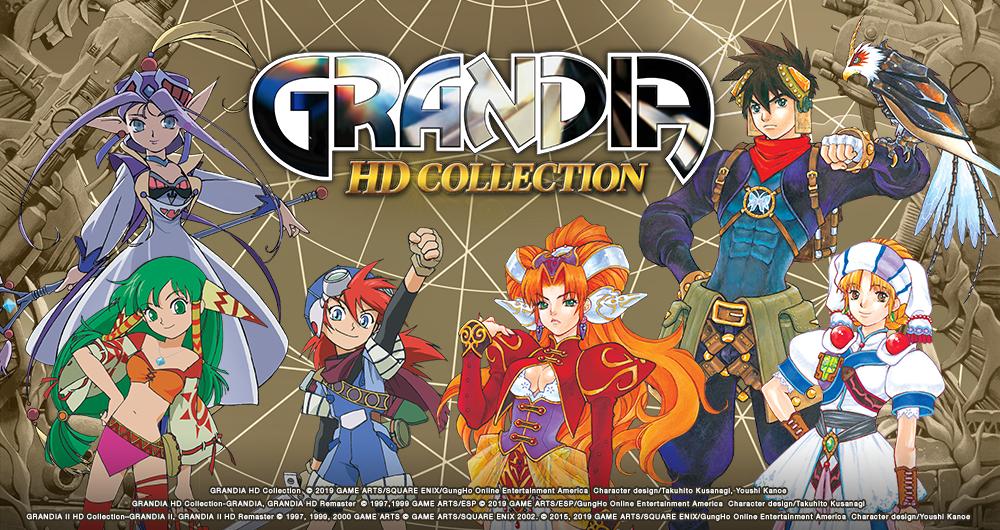 At E3 2019, GungHo Online Entertainment kindly invited us to their private conference room for a gameplay demo and presentation for Grandia HD Collection coming to Switch. With the game coming out in a few days, we've rounded up all the important details and new information below that producer Takeshi Minagawa was able to share with us.
Here's the full rundown: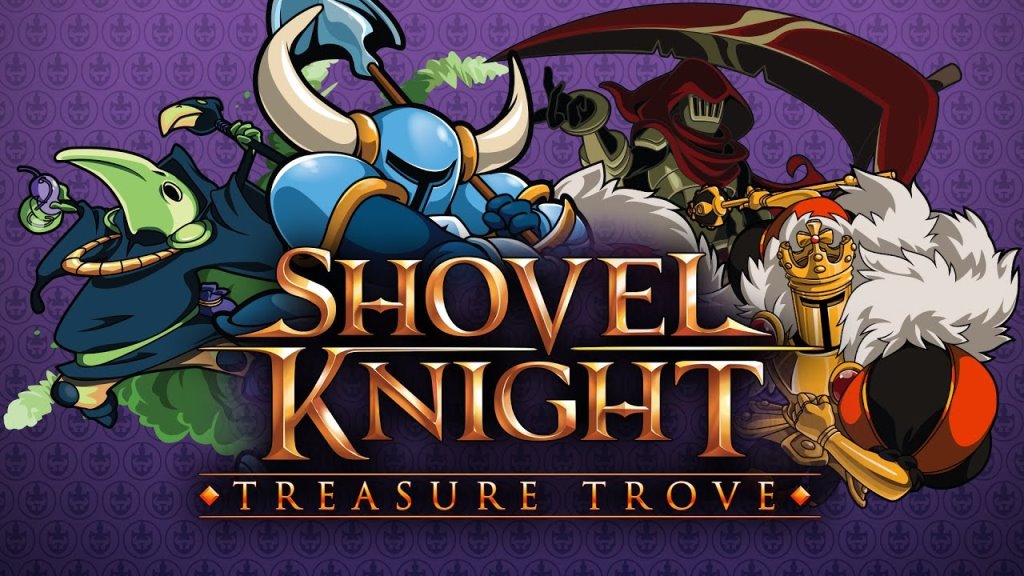 It's tough to believe, but Shovel Knight's journey is almost at its end. After the original game's debut way back in 2014, Shovel Knight: King of Cards and Shovel Knight Showdown will finally be wrapping things up later this year. While we'll have to wait a bit longer than expected since a delay was announced a couple of months ago, the last bit of Shovel Knight content should be wrapped up very soon.
We recently spoke with Yacht Club Games pixel artist and animator Sandy Gordon about Shovel Knight: King of Cards and Showdown, along with a bunch of other things. Gordon commented on how the two titles have changed since we've first heard about them, what to expect from Showdown's story mode, and more. Other topics include a special "Dumb Ideas" document Yacht Club Games has, Switch sales, what lies ahead for the future, and we even tried to ask about Shovel Knight's appearance in Super Smash Bros. Ultimate – with limited success.