Here's a Podcast – Episode 107! (Barker Bill's Trick Shooting)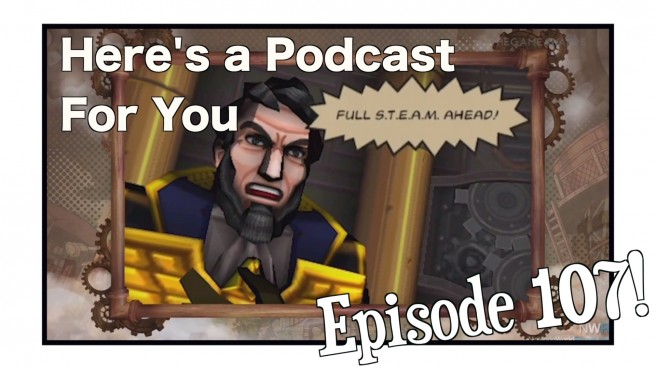 ---
Podcast Crew: Austin (Twitter), Jack (Twitter), Laura (Twitter)
Welcome to episode 106 I mean episode 107. How are you? I'm okay. I hope you're okay too. Here's an overview of what we'll be talking about on this episode:
Segment 1, What We Played: Austin fell asleep one nigh and woke up the next day with a demo of The Amazing Spiderman downloaded onto his 3DS. Hear from him why that game is probably not worth your time or money, but it's still kind of hilarious regardless. Secondly, Laura has played the demo for Codename S.T.E.A.M. and she talks about how it plays, what's weird about it, and what might need a bit of fixing.
Segment 2, Listener Mail: Before listener mail, Jack regals us with tales from his job, as he has been known to do. Then we get into questions about Mario Kart 8 (in response to last week's show), aspect ratios and Wii VC games, and what games we would like to be able to forget so that we can replay them.
---
Download this episode (click this link)
Subscribe via iTunes by clicking this thing!
Subscribe with Google by clicking this thing!
Subscribe with Yahoo something-or-other by clicking this thing!
Leave a Reply