Here's a Podcast – Episode 117! (Tetris)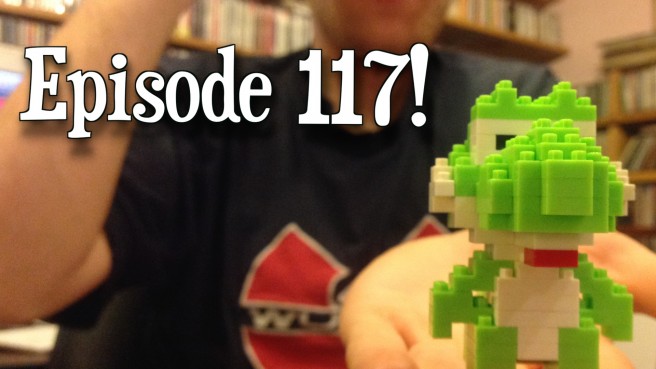 Sorry we're a day late with this one. Everyone is still in Minneapolis for this week's show, and we decide to do something we haven't done in a while: Podcasting without a net. So there's not much of a script, we go off on tangents, and we just try to enjoy life and be good boys and girls. Funnily, we ended up talking about some game industry stuff and other gaming-related topics that we don't generally tackle, so that's a point for being unscripted I guess. Enjoy the non-conformity!
Shenanigans
1) Opening Nonsense
2) Game of the Week – Tetris!
3) Laura went to China and Austin has a headache.
What we played
4) Laura got a New 3DS!
Shenanigans Redux
5) Can Nintendo really continue with backwards compatibility?
6) Bye Bye Konami
What we played again
7) Professor Laura vs. Phoenix Wright
8) Why didn't anyone tell me about Mass Effect's writing though? (Austin beat Mass Effect)
9) Wario Ware touched Jack on Wii U.
Shenanigans yet again
10) Starcraft 64 music break
Listener Mail
11) Garbage Questions
12) What game companies would we like to shadow?
13) What will Nintendo's future success look like? Can they return to the top?
Shenanigans Finale
14) The end.
---
Download this episode (click this link)
Subscribe via iTunes by clicking this thing!
Subscribe with Google by clicking this thing!
Subscribe with Yahoo something-or-other by clicking this thing!
Leave a Reply