Here's a Podcast: Episode 4 – Achievements are dumb/How old is Mario?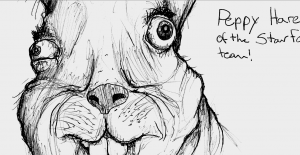 Right Click, "Save As…" to Download
So here's another one! This time actually on time, and I have to admit: Despite it starting really slowly, the discussion we had at the end about how old various Nintendo characters are was definitely my favorite discussion we've had so far!
If you want to join in on the fun, listen to the podcast and then decide for yourself: How old are all of the following Nintendo characters?
Mario, Toad, Peach, Wario, Waluigi, Grampa Toad, Windwaker Link, Tetra, Gramma Link, Malo, Spirit Track's Link, Happy Mask Salesman, Fox, Falco, Peppy, Slippy, Krystal, Samus, Ash's Mom, Pit, Tom Nook, Captain Olimar, Captain Falcon, Snake from MGS4, Kirby, Dr. Kawashima
Leave a Reply