Here's a Podcast – Episode 48!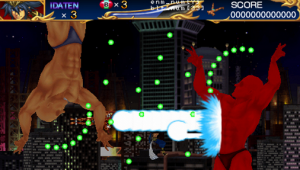 ---
Cho-Aniki. Yup.
---
---
Episode 48 sees the gang discussing all of their gaming for the week, including some talk about the art of game design relating to Fallout 3, the phallic eroticism of Cho-Aniki, and the grating sounds of Luke's voice from Professor Layton. Listener questions and news make their return, and our wrapping-up discussion is about genres that we thought were under-represented last generation.
This Week's Podcast Crew: THE CREW (austin jack and laura)
---
---
Download this episode (click this link)
Subscribe via iTunes by clicking this thing!
Subscribe with Google by clicking this thing!
Subscribe with Yahoo something-or-other by clicking this thing!
Leave a Reply