Hero Express hitting Switch this week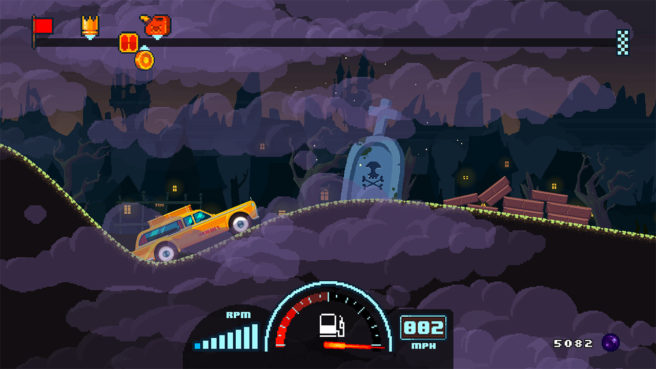 Hero Express is coming to Switch this week, Fantastico Studio has announced. A release is planned on the eShop for July 5.
Here's an overview for the skill-based game, along with a trailer:
Tet ready to jump into this crazy adventure that will bring you throughout the whole world. Hero Express brings some fast, crazy driving action to this funny world. But mind, this is not a classic racing game, but rather a skill based game where the player will have to try and complete stages without getting a game over first. To help him out, the coins collected through the stages will be used to powerup his vehicle making it faster, more powerful, more stable and reliable. Each track will have different elements and themes and will be played with a different car, making each one unique in its own way. Do you have what it takes to save the world?

11 crazy tracks
11 unique vehicles
4 upgradable stats
16 different hazards
2 powerups to help the player overtake certain obstacles
2 difficulty modes

History

A world in danger, a hero to save it… but will he really save the day? Sadly Hero (yeah that's the hero's name) is a bit distracted, and always forgets his super tools, thus getting stuck in difficult situations. Here's where the main character comes in to fill his role. The Hero Express is the greatest delivery service in the world. Their motto? "Heroic deliveries, right on time". Out of all their workers Delivery Guy (again it's his name) is the best of the best. Whenever Hero forgets something Delivery Guy gets called to solve the problem and save the day.
Hero Express will cost $4.99 on the Switch eShop.
Source: Fantastico Studio PR
Leave a Reply