High-speed arcade rail shooter Ex-Zodiac confirmed for Switch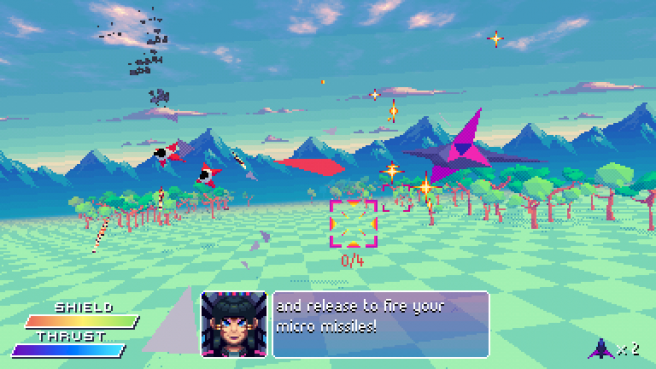 Thanks to BitSummit's website, we have confirmation that Ex-Zodiac will be appearing on Switch. The high-speed arcade rail shooter is due in 2022.
Here's an overview from the BitSummit listing as well as a trailer:
Spanning over 15 planets and various other locations, Ex-Zodiac is a high-speed arcade rail shooter in the vein of 90s games like Star Fox, Space Harrier and Panzer Dragoon. You take on the role of Kyuu, a lone wolf (or rather, monkey) tasked with the job of taking down the terrorizing forces of Zodiac, who are hellbent on gaining complete control over the Sanzaru Star System!

Key Features

A retro, colourful, low-poly visual style
12 main levels (plus secret areas and side-paths)
Multiple routes to complete the game
Major bosses at the end of each level, each piloted by a member of the Zodiac
A 16-bit style soundtrack by +TEK combining FM and wavetable synthesis
At launch, Ex-Zodiac should be appearing digitally on Switch through the eShop.
Leave a Reply