Horizon Shift '81 hitting the Switch eShop next week
Posted on December 14, 2018 by Brian(@NE_Brian) in News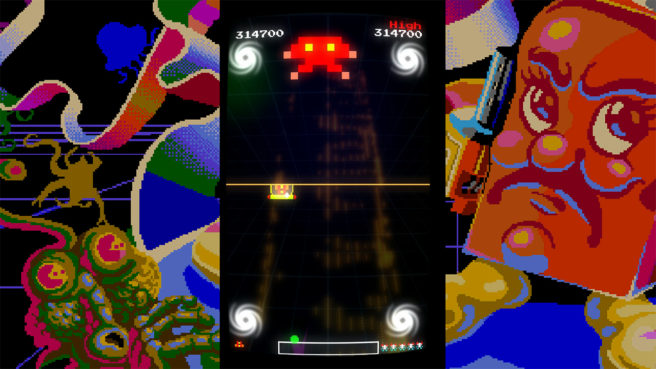 Publisher Funbox Media has set a release date for Horizon Shift '81. The shoot 'em up will be available digitally on Switch starting December 20, the company announced today.
We have the following overview for Horizon Shift '81, along with a trailer:
Horizon Shift '81 is an explosive wave based single screen shooter (shmups) with a real Retro feel to it. You can even play the game in Tate / vertical / portrait screen mode.

The player controls a ship in the centre of the screen, enemies approach from the top and bottom and the player is able to switch up and down to deal with the encroaching hoard.

Different enemies react differently when they reach the horizon, some sit on the horizon, some destroy sections of the horizon and some run up and down the horizon. The player is equipped with a dash attack where they can knock enemies off the horizon and smash them into other incoming enemies for a score bonus. Dashing an enemy of the line refills the dash metre allowing for 'Dash chaining', this is where the big points are scored.

The player is also able to jump (jumping upside down is an interesting new challenge) and is equipped with a bomb which wipes the screen of enemies as well as restoring the horizon.
Source: Funbox Media PR
Leave a Reply