HyperBrawl Tournament heading soon to Switch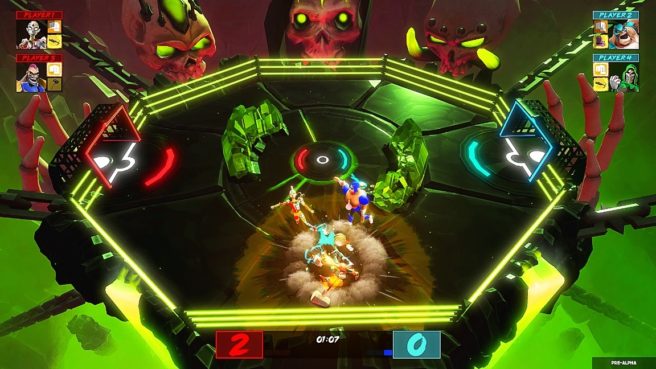 Milky Tea, developer of next week's eShop release Coffin Dodgers, has confirmed that HyperBrawl Tournament is in the works for Switch. It's listed for an early 2018 launch, so it shouldn't be too far off.
HyperBrawl Tournament is an arena based sports combat game that mixes sporting action and competitive player-versus-player combat. We have more details and a trailer below.
HyperBrawl Tournament is the third IP developed by Milky Tea. First announced back in March at GDC 17, the game has gained considerable interest from the gaming world over the past few months during exhibitions at games trade and consumer events including; GDC, E3, EGX and Insomnia.

HyperBrawl Tournament is an arena based sports combat game, fusing intense sporting action and brutally competitive PvP combat. Select your warrior and your weapon before unleashing brawling fury in an arena where goals equal glory.

HyperBrawl is a sport that combines 'no-rules' hyper speed handball with brutal player vs. player combat, where only the bravest and most skilled competitors will be victorious. Compete in epic local/online multiplayer battles of 1v1 or 2v2 or single player trials to improve and challenge your core warrior skills.

HyperBrawl Tournament draws its inspiration from games such as Speedball, Rocket League and Battlerite – combining arcade style sporting mayhem, electric paced multiplayer action and fierce arena combat.
Leave a Reply