Insomnis, first-person horror game, coming to Switch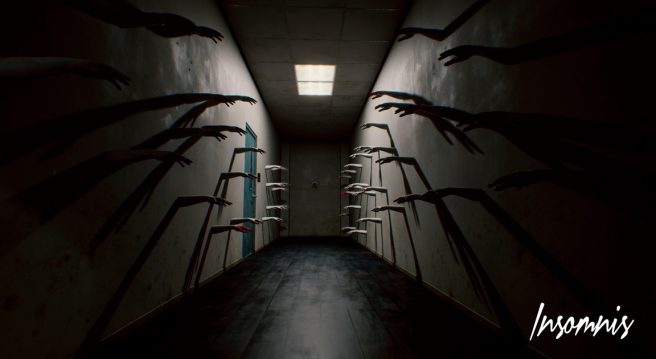 Original (9/28): Today, Meridiem Games announced a partnership with Path Games to bring the first-person horror game Insomnis to Switch. It will be available by the end of 2022.
Insomnis will come with Switch-specific gameplay features including a redesigned interaction system for play with the Joy-Con and HD Rumble. Additionally, touch screen usage will be supported in which players can interact with objects or solve puzzles. The game will run at a resolution of 720p in portable mode and 1080p in docked mode.
Here's an overview of the game:
Joe Castevet has just inherited an old mansion on the outskirts of the countryside. What Joe doesn't realise is that this family legacy is cursed. Discover the dark secrets buried deep in the Castevet abode as you fight against your own destiny in a story field with intrigue and terror!

Explore your grandfather's mansion where nothing is as it seems. Rooms will change, bringing your worst nightmares to life as you Immerse yourself in a morally ambiguous narrative, where nothing is as it seems.

Solve original, complex puzzles in your search for answers but make your decisions with caution as the fate of the characters will depend on it.

Key Features

Atmospheric horror – As you progress through the Castevet abode, your environment will change and your worst nightmares will come to life. Can you escape your past before it's too late?
Analog and digital puzzles: Solve numerous types of complex, interconnected puzzles as you fight to maintain your sanity.
Exploration-focused story: Immerse yourself in a morally ambiguous narrative, where nothing is as it seems. Dark secrets await you… Explore your grandfather's abandoned house in search of answers!
Multiple endings: Proceed with caution! Your choices throughout the game will decide the fate of the characters.
A trailer for Insomnis is included below.
Source: Meridiem Games PR
---
Update (10/13): Insomnis is now confirmed for release on October 31, 2022.
Leave a Reply