Interactive rom-com Five Dates planned for Switch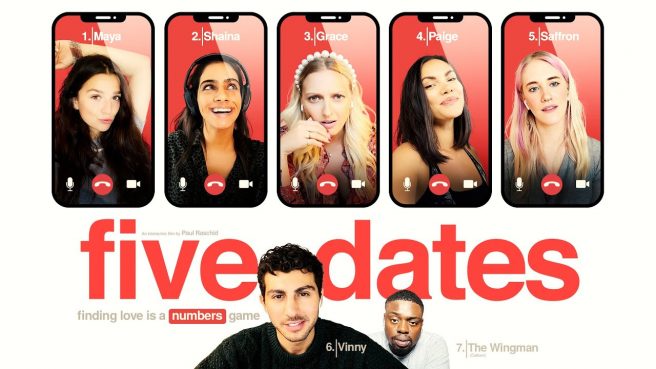 Wales Interactive and Good Gate Media have announced that Five Dates, a live-action interactive rom-com, is heading to Switch. A release will be taking place on Nintendo's console shortly after the initial launch of November 17.
Here's an overview of Five Dates, along with a trailer:
Five Dates is an exploration of the unpredictable modern dating experience. Through his journey, the decisions the viewer makes for him will challenge their own conceptions of attraction and compatibility. Throughout the game, your choices and your interactions will either strengthen or weaken your relationship with your date. The relationship scores are calculated from the start right through to the very end and will affect certain scenarios as well as having consequences in the concluding scenes.

• Over 7 hours of filmed footage
• Real-time Relationship Status Tracking that influences the story as you play
• Multi-optional storytelling with 10 different outcomes
Five Dates will be sold digitally for Switch via the eShop.
Source: Wales Interactive PR
Leave a Reply