Investigation game Crime O'Clock planned for Switch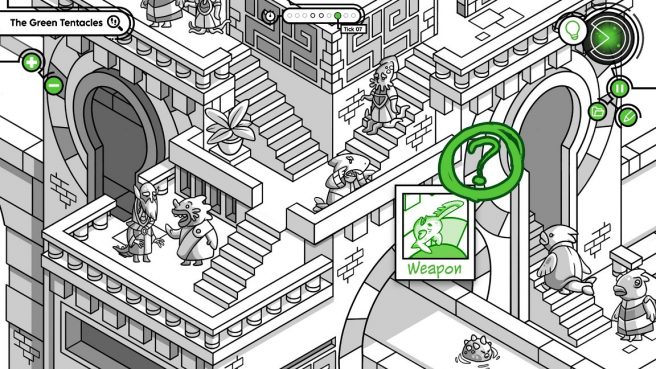 Publisher Just For Games and developer Bad Seed today announced Crime O'Clock, an investigation title featuring "vast scenes teeming with detail". It will launch on Switch in 2023.
Here's an overview of the game with more information:
ALERT! ALERT! TIMESHIFT CONTINUUM AT RISK! Prevent crimes before they happen! It's Crime O'Clock! Investigate cases through time and evolving maps by unveiling a multi-eras linked story. Will you be observant enough to solve the mysteries? Crime waits for no man!

As a time detective, your job is to solve crimes through time that should never have happened! Each map has multiple time markers to visit and use to resolve different cases of hacking, murder, theft, and much more. But a common thread of strange events is developing over the centuries…

Something or someone is trying to disturb time, find it! A HUGE zoomable map for each era is the playfield for the deductions and the search for clues. YOU must proceed with a deductive method to combine the missing pieces. By resolving cases the map changes and new adventures are unlocked.

As you can see, it's a point&click game; the only skill you need is your fully functional brain to unplan crime! You will not be alone in your job: EVE, an advanced AI, will help you, providing guidance and tools. Using EVE's system, you have new ways to find clues and evidence: deductive sessions alternate with action and puzzle mechanics for a complete user experience. During your adventure, EVE will upgrade its systems, unlocking new features…

Key Features

– Steampunk Era, with automata, crazy inventions, and gothic mysteries
– Atlantis City, with its magic crystals and its peaceful and utopian civilization
– and more to be revealed…
Have a look at a trailer for Crime O'Clock below.
Source: Just For Games PR
Leave a Reply