Ion Fury update on the way to fix frame rate issue, add option for invert aim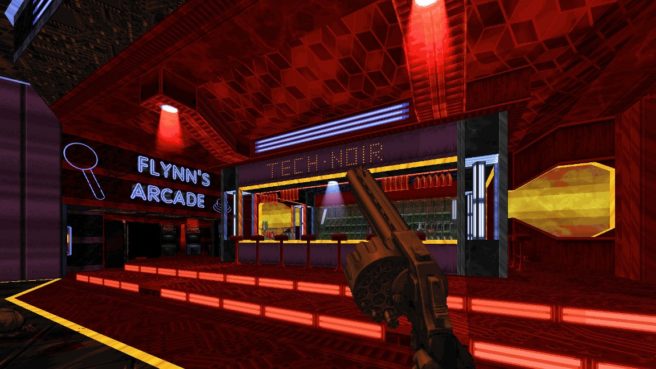 After Ion Fury hit consoles this week, players quickly noticed a technical issue. Despite the game running at its full frame rate, something about it didn't seem quite right.
Digital Foundry took a look at the issue in greater detail. The outlet spoke about the situation in a video today, explaining:
"The game is basically stuttering at fixed intervals, producing something visually similar to bad frame pacing. … The issue relates to a timer. The engine uses a rather complex timer subsystem that differs from anything in a modern game engine. When working properly, the timer will increase by 2 with each new frame. The issue with this current build, however, is directly tied into this. At a fixed interval, the timer will lose this cadence, and you'll have the counter increase by just 1, for 1 frame, then by 3 to compensate for the missed update. This only has an effect on the world update though – not the graphics rendering – which is why the weapon sprite updates at a full 60 frames per second (30 on Switch) all the time."
Fortunately, a patch is already in the works that will address the frame rate issue while also adding in support for invert aim. Look for it in the near future.
By the way, while the Switch version of Ion Fury is locked at 30 frames per second, the game has a secret 60 FPS option. You can enable it by entering the Konami code (Up, Up, Down, Down, Left, Right, Left, Right, B, A) during gameplay.
Here's the full video from Digital Foundry, which delves into why the console port of Ion Fury wasn't so easy:
Leave a Reply