Ironcast details Switch improvements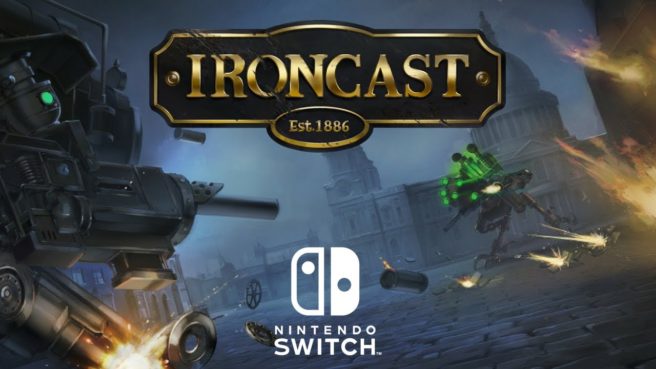 Developer Dreadbit has shared more details about the Switch version if Ironcast. The game will come with some improvements (including extra content).
Here's what we know:
4 ways to play: with Joycon/pro controller when docked with the TV, Handheld mode with Joycons, tabletop with Joycon/pro controller and lastly (but also my favourite!) Handheld with touch-screen.
We've bundled all previous DLC Commanders and Ironcast in with this version. It's the most complete package to date, with 7 Commanders and 7 mechs.
You can now fire on the first turn.
You can now sell older or unwanted systems for extra scrap.
Complete re-balancing of the gameplay experience to make for a more consistent and thus more fair, campaign experience.
All Commendation (persistent) unlocks now have more punch to them, making for a more meaningful upgrade after you die in a campaign.
Complete re-factoring of all UI in the game, to ensure fonts and buttons are all usable and easy to read whether playing on the Switch's handheld mode or a 120″ projector screen.
Ironcast will be available for Switch on August 10.
Leave a Reply