Ironcast lined up for August 10 release on Switch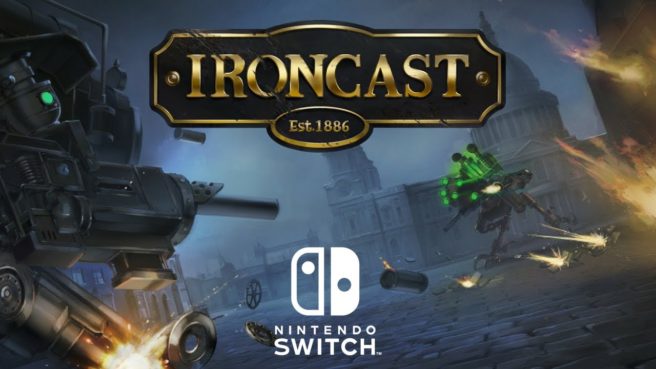 Ironcast is releasing for Switch on August 10, developer Dreadbit and Ripstone Publishing announced today. The game will be priced at £12.99 / $12.99 / €14.99.
Ironcast on Switch is the complete Ironcast collection and includes all available Commanders and Mechs. It can be played with the console docked, in tabletop mode with the Pro Controller, and on the go in handheld mode using either the Joy-Con controllers or by using the touch screen functionality. HD Rumble support is also in.
Here's an overview of Ironcast:
Ironcast is a turn-based strategy game set in an alternative Victorian history; where refined men and women command gigantic mechanised war machines, laying waste to enemies of the British Empire. As Commanders of the Consortium of Merit, players take control of their own 7 metre tall walking Ironcast to defend 1880's Victorian England from an invading force of enemy Ironcast.

Battles are fought by generating resource nodes which in turn drive the Ironcast's various weapons and systems. Players must choose how to spend these nodes wisely; either offensively to cripple and destroy opponents, or defensively, if they suspect a barrage of incoming weapon fire is due.

The roguelite style of Ironcast enforces that death is permanent, but rewards are persistent and no two campaigns are the same. With randomly generated missions, over 50 unlockable items and the potential for rare enemy loot drops, commanders will face a new crusade with every play through.

Be a hero, join the fight, save your country.
Ripstone will publish the Ironcast launch trailer "in the coming weeks".
Source: Ripstone PR
Leave a Reply