Jack Jeanne coming to Switch in 2020 – from Broccoli and Tokyo Ghoul creator Sui Ishida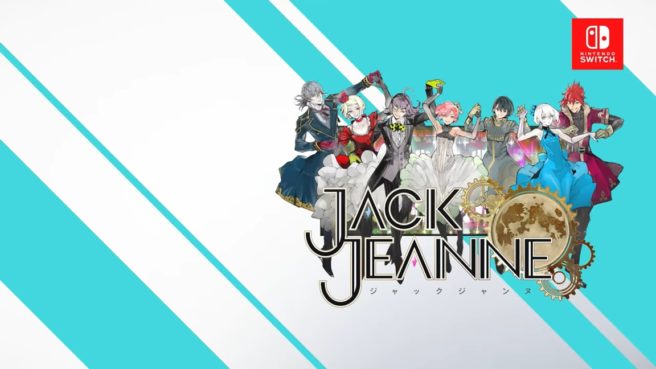 Broccoli today announced the "girls opera" game Jack Jeanne for Switch. The project, which is from Tokyo Ghoul creator Sui Ishida, will release next year in Japan.
Jack Jeanne will feature simulation gameplay in which the player deepens bonds with classmates as protagonist Kisa Tachibana while aiming for the lead role in the school play at the end of the year. Rhythm gameplay is also included where the player can enjoy dance performances with 3D characters.
Here's more information (courtesy of Gematsu) plus a teaser trailer:
Story

Tamasaka is an opera troupe consisting only of men, who also play women. The troupe owns the Univers Opera School, which raises actors while putting on performances. Every performance invites the audience to an overwhelmingly flashy world and never fails to keep their attention.

The talented students of the hard-to-enter school are broken up into four classes to study theater, as well as compete for the title of Top Class at Univers.

The protagonist, Kisa Tachibana, who had given up on a life of theater, receives special permission to attend Univers Opera School following a certain event as long as she fulfills two conditions.

One of those conditions is to star in the final performance at the end of the year.

The other is to hide the fact that she is a woman…

To make her dreams come true, and to help her pupils, the protagonist will deepen her bonds with the classmates that become her "cogs."

What future awaits the protagonist after spending the year with her classmates…?

Specifications

Title: Jack Jeanne
Platform: Nintendo Switch
Release Date: 2020 (Japan)
Developer: Broccoli
Original Work: Sui Ishida
Character Design: Sui Ishida
Scenario: Shin Towada / Sui Ishida
Music: Akira Kosemura
Concept Art: Rounin
Choreography: Seishiro
Publisher: Broccoli
Leave a Reply