Jackbox Party Pack 1 and 2 launching August 17 on Switch, Jackbox Party Pack 4 this fall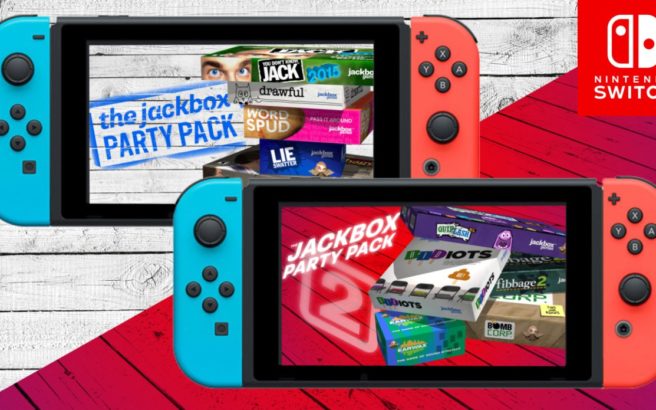 The first two entries in The Jackbox Party Pack series aren't too far off from reaching Switch. Both will be heading to the eShop on August 17, Jackbox Games has announced.
Also confirmed today is that The Jackbox Party Pack 4 is in the works for Switch. It was announced a few months back, but platforms were not confirmed at the time. You'll be able to pick up The Jackbox Party Pack 4 on Switch this fall.
The full announcement from Jackbox Games is posted below.
After releasing The Jackbox Party Pack 3 on Nintendo Switch many of our fans asked when The Jackbox Party Pack and The Jackbox Party Pack 2 would be coming to the platform. Unfortunately, since it is corporate policy to immediately burn all of the source code and assets for a game as soon as it is released, we had to make everything again from scratch.

It took a little longer than we had hoped, but we did it!

We're pleased to announce that both The Jackbox Party Pack and The Jackbox Party Pack 2 will be released on Nintendo Switch on Thursday, August 17th, 2017.

Finally you will be able to grab a Nintendo Switch and play all of your favorites, including YOU DON'T KNOW JACK 2015, Drawful, Fibbage 2, Earwax, Bomb Corp, and, yes, even Word Spud. Hours and hours of Word Spud.

What's that? Still not enough? Wow. Okay. Hmmm. How about this: The Jackbox Party Pack 4 will join the rest of the series on Nintendo Switch this fall.

Note to self: Maybe we shouldn't burn everything.
Leave a Reply