Japanese-style adventure game Rainbow Sea set for Switch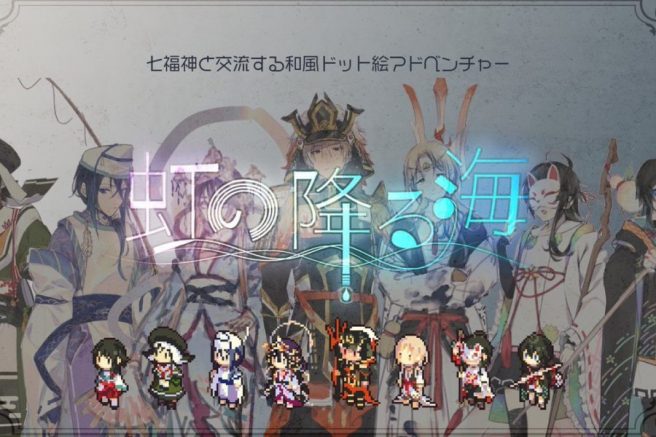 Today, Shirokurohitsuji revealed that its Japanese-style adventure game Rainbow Sea will be appearing on Switch. A release is planned for Fall 2023.
The dot-picture title is based on the Seven Gods of Good Fortune in Japanese mythology. You play as a human and will try to trick the gods. As you move around the treasure ship, different events will happen. Over twenty endings are included based on the choices you make.
Below is some additional information:
Rainbow Sea is an adventure game with beautiful character designs, isometric pixel-arts, nostalgic chiptune-flavored music, and a sometimes amusing, sometimes melancholy plot. You can clear this in a couple of hours, but you can play it again and again as the story changes depending on your choices and actions, and there are many ways to reach a single ending.

Japanese style adventure game with cute pixel art and beautiful characters. You spend a year on a treasure ship, interacting with the Seven Lucky Gods. There are 116 different events. Depending on your actions and choices, you will have 22 different endings.
A closer look at Rainbow Sea can be found in the video below.
Leave a Reply