Japan's top 25 best-selling Super Famicom games on the 3DS Virtual Console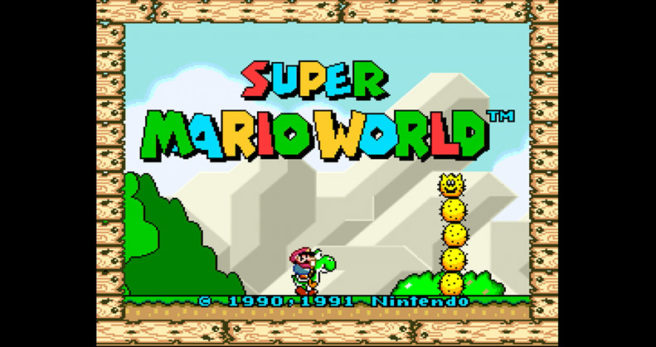 Nintendo has provided new data for the 3DS Virtual Console in Japan, revealing the top 25 most-downloaded Super Famicom titles. The chart is based on lifetime sales on the eShop.
Topping the list is Super Mario World, which launched with the 3DS Virtual Console in March 2016. EarthBound and Zelda: A Link to the Past round out the top three.
We have the full top 25 below.
1. Super Mario World
2. EarthBound
3. The Legend of Zelda: A Link to the Past
4. Donkey Kong Country
5. Fire Emblem: Genealogy of the Holy War
6. Donkey Kong Country 2: Diddy's Kong Quest
7. Final Fantasy VI
8. Super Mario Kart
10. Live A Live
10. Final Fantasy V
11. The Legend of the Mystical Ninja
12. Super Metroid
13. Kirby's Dream Course
14. Donkey Kong Country 3: Dixie Kong's Double Trouble
15. Fire Emblem: Thracia 776
16. Fire Emblem: Mystery of the Emblem
17. F-Zero
18. Romancing SaGa
19. Tactics Ogre
20. Super Street Fighter II: The New Challengers
21. Mega Man X
22. Romancing SaGa 2
23. Ganbare Goemon 3
24. Mega Man X 2
25. Panel de Pon
This information is based on data collected until February 11, 2018.
Leave a Reply