Jenny LeClue: Detectivu finally launches on Switch next week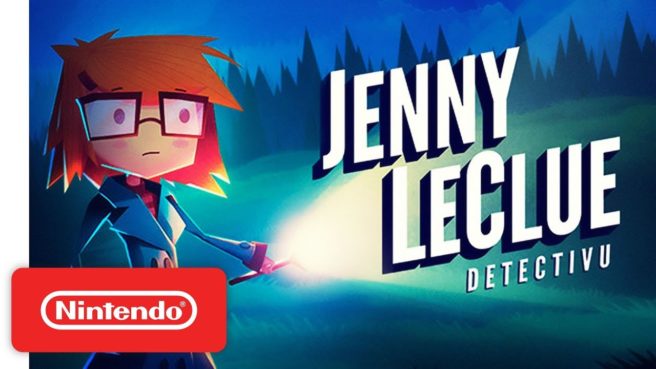 Jenny LeClue: Detectivu was first announced for Switch back in December 2018. We've been holding out on a release for Nintendo's console since then, and thankfully, the wait is almost over.
An eShop listing for Jenny LeClue: Detectivu just popped up on the eShop with what looks to be a final release date. It should be available digitally on August 26.
Jenny LeClue – Detectivu is an adventure game and sci-fi murder mystery "about detectiving, friends, and choosiness." We have more details and a trailer below.
You play as Jenny LeClue, an aspiring young detective and obsessive pursuer of the truth. But nothing exciting ever happens in her small town, and she longs for a real adventure. Jenny gets more than she bargains for when her mother is accused of murder. And she begins an unexpected journey to uncover the truth. She soon discovers nothing in Arthurton is what it seems. Jenny must use her skills of deduction and face her demons to find the real killer and unravel Arthurton's darker mysteries.
Pre-orders for Jenny LeClue: Detectivu should be live soon in all regions with a 20 percent pre-order discount.
Source: Switch eShop
Leave a Reply