Joe Dever's Lone Wolf releasing on Switch next week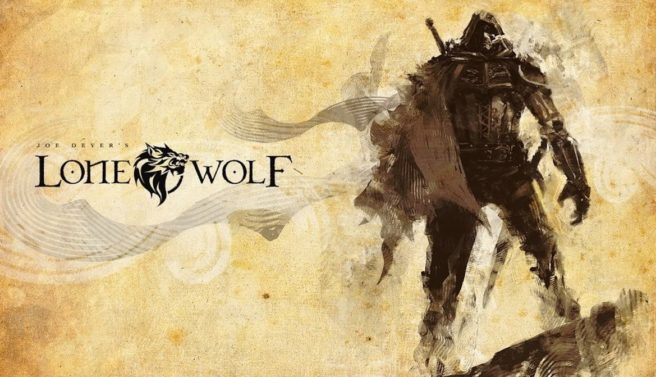 Forge Reply has announced that Joe Dever's Lone Wolf is coming to Switch. The game is actually due out very soon, as it's set for February 16. You should be able to pre-load the game starting today.
Joe Dever's Lone Wolf offers a "mix of non-linear reading content, deep character customization and a rewarding combat system." It's based on the "choose your own adventure" gamebooks of the 80. Dever was involved with the development of this title having written the story and "driving the work of the whole team with his inspiring passion."
For more on Joe Dever's Lone Wolf, check out the overview and trailer below.
Lone Wolf, the last of the order of the Kai Lords, must face yet another threat posed by the dreaded Darklods. No-one has heard from the border village of Rockstarn in weeks, and Lone Wolf travels to the very frontier of the Kingdom of Sommerlund to find out what happened. He will find challenges and adventures awaiting for him, memorable characters and meaningful choices to make as the story progresses. Epic battles will take place at the wild frontier, deep down in ancient ruins and even across the border, trespassing into the terrible Darklands.

Joe Dever's Lone Wolf presents the player with an enhanced gamebook that includes classic RPG elements, such as an interactive world map, quests and merchants to acquire and upgrade powerful battle gear. When the moment for action comes, battles are played in dynamic turns, with abilities that range from melee to ranged, to the mighty magical attacks of the Sommerswerd, the legendary Sword of the Sun.

Key Features:
– A unique game experience, and a great fit for the Nintendo Switch!
– A complete story in four acts, written by Joe Dever as an official episode of the saga.
– A real medieval tome with hand-drawn illustrations.
– Deep character customization and combat system.
– Lockpicking sessions and geometric puzzles (the Shanti Cube).
– Non-linear narrative with multiple choices.
– 3 different difficulty levels.
Source: Forge Reply PR
Leave a Reply