Kimishima on having Switch appeal to a wider range of consumers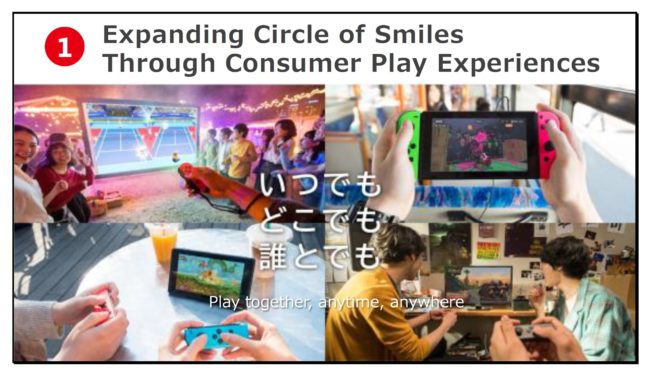 This information comes from Nintendo's Tatsumi Kimishima…
To further expand the installed base of Nintendo Switch moving forward, another important point will be to see a wider range of consumers purchase Nintendo Switch.

The response to the Nintendo Switch concept of being able to play anytime, anywhere, with anyone has been adopted by our consumers at speeds that exceeded our expectations. However, there are still consumers who do not yet know about the unique features of Nintendo Switch. The value and appeal of Nintendo Switch is becoming more broadly known as consumers take it out and play in a wide variety of scenarios. These types of experiences have the potential of broadening the Nintendo Switch installed base, even among consumers who did not think Nintendo Switch would be for them.

Fortunately, there are already plenty of key Nintendo titles available that maximize the appeal of Nintendo Switch. I have already mentioned how consumers who have purchased Nintendo Switch are able to enjoy these titles for a long time. The continued buzz among these consumers gives new consumers more chances to learn about these titles.

Games that are available now like 1-2-Switch and ARMS offer gameplay experiences that are unique to Nintendo Switch, and they allow larger groups to have fun together. We are learning from the sales growth of these titles to further our ability to expand our consumer base and to grow unit sales even more.
Leave a Reply