Kimishima says 3DS and Switch won't compete, will run in parallel, 3DS will get unique software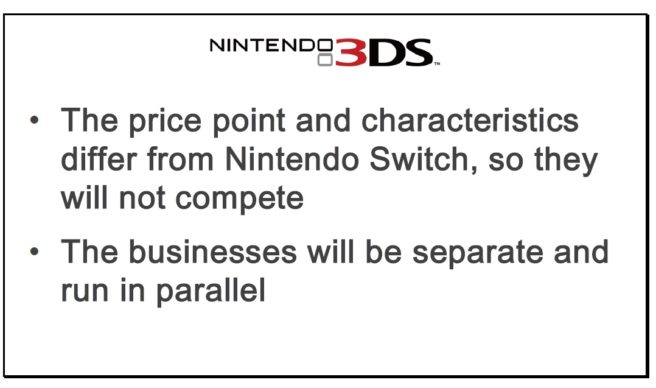 This information comes from Nintendo president Tatsumi Kimishima…
We will strive to utilize the large installed base of the Nintendo 3DS family of systems in our business to maintain the momentum we have regained over the last year.

As we conveyed at the Corporate Management Policy Briefing in February, Nintendo 3DS has characteristics as a handheld system that differ from those of Nintendo Switch. We do not think that they compete directly in terms of price point or
playstyle. We will run businesses separately and in parallel.

We have also already stated that we think it is critical that we provide software unique to Nintendo 3DS in order to run both the Nintendo Switch business and the Nintendo 3DS business in parallel.
Leave a Reply