Konami announces GetsuFumaDen: Undying Moon for Switch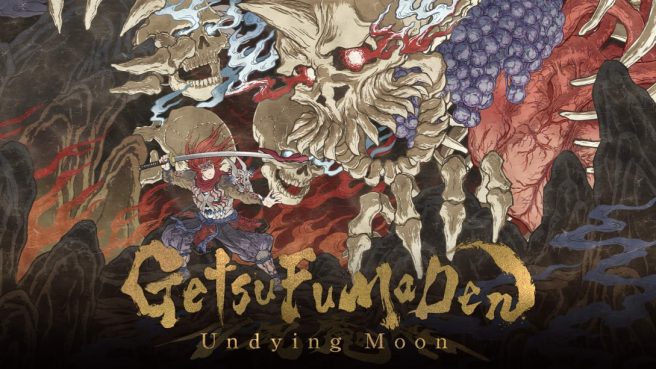 Konami has announced GetsuFumaDen: Undying Moon, a "Ukiyo-e style hack-and-slash roguelite action" title. It's planned for release sometime in 2022.
Here's an overview of the game:
Ukiyo-e style hack-and-slash roguelite action
GetsuFumaDen combines intense roguelite hack-and-slash action with a stunning dark fantasy world, brought to life through the stroke of traditional Japanese art.

Descend into the underworld while mastering a variety of unique weapons and equipment combinations. Perfect your hits and timing to unleash bursts of other-worldly powers.

While death is not the end, the world of Hell lives and breathes, presenting new layouts and challenges to overcome with each attempt.

Highly strategic action based on the unique spacing and timing aspects of Japanese martial arts.
10 beautiful and harrowing Ukiyo-e style stages.
Fearsome bosses immersing players into the sublime world of GetsuFumaDen.
A diverse range of weapons that can be paired to suit a variety of playstyles.
Watch the first trailer for GetsuFumaDen: Undying Moon below.
Leave a Reply