Kubinashi Recollection gets December release date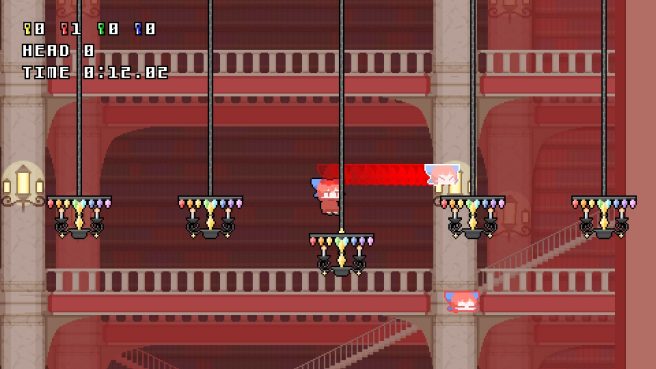 Kubinashi Recollection, the action puzzle game from publisher Phoenixx and developer Kyuushoku Touban, now has a release date. The two sides announced that the title is slated for December 9.
Kubinashi Recollection was previously confirmed for Switch back in August. At the time, it had a vague 2021 launch window.
For more on Kubinashi Recollection, read up on the following overview:
In order to retrieve the lost memories, Sekibanki has a big adventure in the world of dreams! Use your "head" to fight your way through a stage full of various mechanisms. It's a 2D visual action puzzle game with a new sensation! Use of the "head" Brain In A "double Sense"

Sekibanki's Race Name Is Windlass. She can not only increase her head freely, but can also throw it or make it fly out.

Jumping with your own head as a pedal, you can easily jump to high places. But the child who becomes the pedal may feel pain a little.

If you can launch your head with precision, you can not only acquire far away props you can also destroy the obstacles! Use your "head" to break through the organs of each stage!

It doesn't matter if you're not good at puzzles or action games! The game has a "Nine Heads Mode".

Although the number of heads that can be used is limited, those who are not good at puzzles or action games can also rest assured. No matter which stage you are in, you can use 9 heads to break through the game.

The heart-warming stories of characters with colorful personalities.

After passing a world, you can retrieve pieces of memories from that stage. So, will you be able to get back your memories of fantasy land safely?

The adventures of the mysterious Sekibanki are about to begin.
Though the release date news for Kubinashi Recollection doesn't come with a new trailer, we've included a previous video for those that missed it previously.
Leave a Reply