Landflix Odyssey reaches Kickstarter funding goal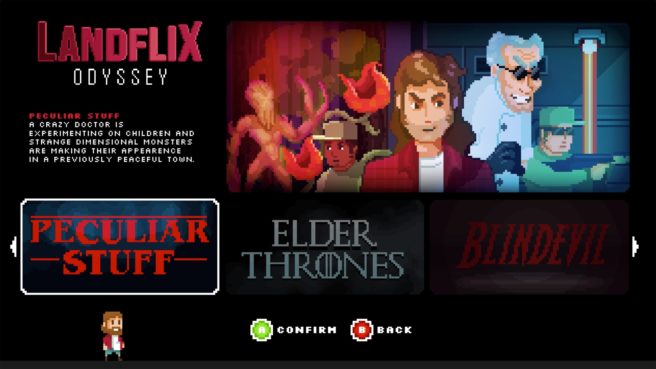 It wasn't too long ago that Fantastico Studio started a Kickstarter for Landflix Odyssey. The campaign came to an end a few days ago, and thankfully reached its funding goal.
Fantastico Studio says its next three steps are to develop all of the levels, implement new game mechanics, and test on dev kits. The goal is to have Landflix Odyssey ready on Switch this fall. Fantastico Studio will publish the game directly.
Landflix Odyssey is a platformer that spoofs popular Netflix shows such as Stranger Things. You can watch the trailer we previously shared below.
Leave a Reply