Life in Willowdale: Farm Adventures release date set for September on Switch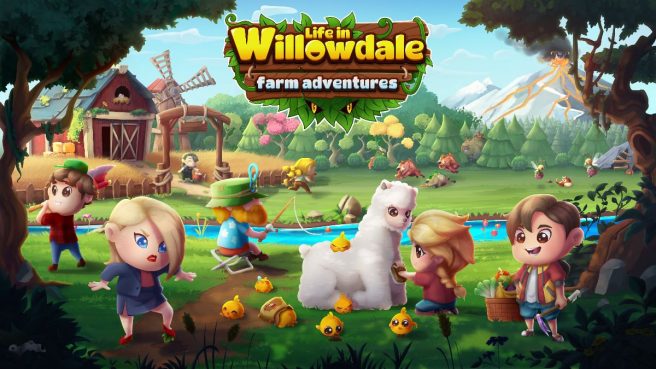 Mindscape, in partnership with publisher Just For Games and developer FRAG Games, have announced a final release date for Life in Willowdale: Farm Adventures. The title has gone gold and is hitting Switch on September 27, 2022.
Life in Willowdale: Farm Adventures features farming gameplay in a cozy town filled with friendly locals plus adventures across the region. We have a bit of additional information below.
Once such a lively country town, Willowdale is in chaos. The mayor's daughter dislikes the countryside and wants to transform and modernize the town, but now the animals are neglected and the villagers no longer feel at home. The mayor and townspeople need your help to restore Willowdale to its former glory. Set up a bustling farm, construct buildings and make friends with the colorful villagers while also setting off on adventures to rescue and bring back animals that have left.
"We're excited to announce that we've gone gold, and now we are in full swing until launch!" said Mindscape commercial director Marcel van der Steen. "Life in Willowdale is a great family-friendly game for the upcoming fall and winter seasons with lots of outdoor adventures when you are cooped up indoors. We look forward to welcoming everyone to Willowdale!"
Life in Willowdale: Farm Adventures will be sold both physically and digitally on Switch.
Source: Mediascape PR
Leave a Reply