Life sim Wholesome: Out & About coming to Switch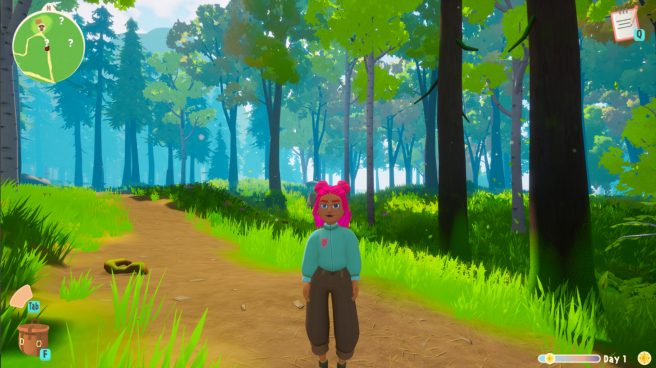 Yaldi Games is tinkering away on its life sim Wholesome: Out & About, and has announced that the game will be released on Switch. The project is tentatively targeting a 2023 launch.
Learn more about Wholesome: Out & About in the overview below:
You arrive at Wholesome, a small coastal village, just after a terrible storm has destroyed your Granny's cottage and wreaked havoc in town. Can you find a way of restoring her home and helping the townsfolk? Connect with nature as you forage for wild food, tend to your garden, and cook delicious recipes. As you help repair the town, you'll end up forming friendships with its residents, who are slowly coming together as a community striving for sustainability.

Connect with nature while you're out exploring a vast and beautiful environment. Discover the joys and gifts of the natural world by learning to identify wild food – a skill that you can use in real life!
Cook and craft with fun minigames to help the townsfolk, fulfil orders, build friendships and restore your Granny's fading memories. Use the in-game recipes and instructions to recreate these calming experiences at home!
Customize your character and decorate your cottage! Collect outfits and hairstyles to express yourself and use upcycled furniture and handcrafted decorations to make your cottage feel like a real home.
Take care of your garden while growing your own fruit and vegetables. Decorate with tips and tricks that can be applied to the real world as you get inspired to start your own little outdoor (or indoor) garden.
Help the townsfolk rebuild and bring them together! Fulfil quest and orders, mend relationships and unlock secret stories. Each character has their own story to tell and set of skills to share – they can help you upgrade your home, learn about the natural world, or explore new parts of the map.
Discover big and small ways of becoming more sustainable, as you help the residents of Wholesome make their town as green as can be.
Share your knowledge by creating your own recipes inside the game and trading them with other players. We want to bring people together to share their skills and wisdom and create a vibrant community that can help us add content to the game for years to come!
And here's a trailer for Wholesome: Out & About:
Leave a Reply