Lovecraftian 2D roguelite Theatre of Sorrows announced for Switch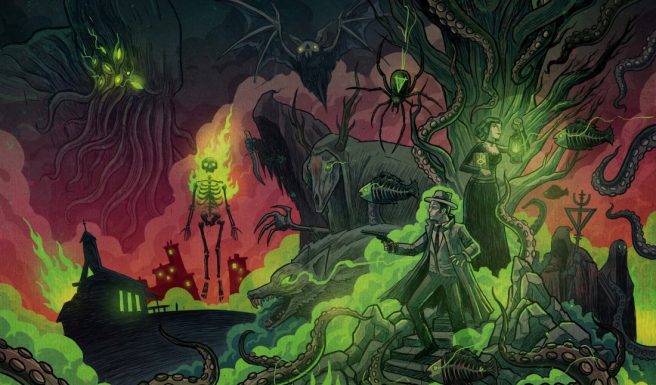 Publisher PlayWay, along with developers Cat-astrophe Games and MobilWay, have announced Theatre of Sorrows. The lovecraftian 2D roguelite is now in development for Switch.
Theatre of Sorrows stars Killian, who travels to the mysterious island of Esha after a dark cult abducts his sister. This particular location is "a place forgotten by even gods themselves, where the unspeakable ritual is about to take place." The game will have you following Killian and Eileen as they journey through Esha and dive into dark secrets of its inhabitants.
As a roguelite, Theatre of Sorrows will have a procedurally-generated map as well as randomized events and a branching narrative. You'll ultimately be seeing something each time you play.
As for other gameplay features, fans can look forward to resource management, twenty unique monsters to fight with a lovecraftian twist, the ability to customize with different outfits as well as crafting and equipping talismans, and five endings that are selected based on the choices you make throughout the game.
An official trailer for the project can be seen below.
Theatre of Sorrows will be distributed digitally on Switch as an eShop download upon release. Stay tuned for additional information, including the game's release date.
Access the official website here.
Leave a Reply