Lumini launches for Switch on January 24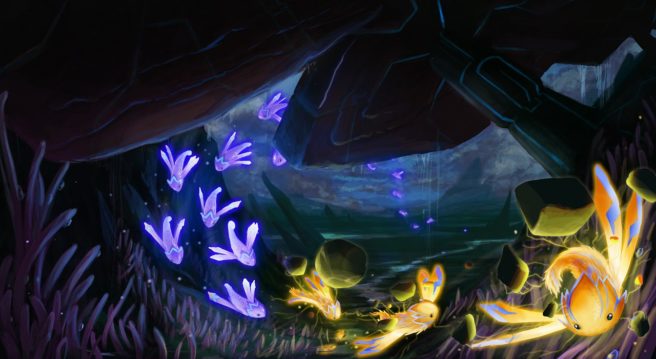 The side-scrolling action-adventure game Lumini is launching for Switch on January 24, publisher 2Awesome Studio and developer Speelbaars have announced. It'll be sold digitally via the eShop.
For those that missed our previous coverage, check out the following overview and trailer:
In Lumini the players take control of a swarm of the titular creatures – an ancient race that has been missing for thousands of years – and grow, evolve and keep the swarm safe during their challenging and perilous journey. Sail your Lumini through beautiful, time-worn landscapes, encounter mystical and bewildering creatures and solve ancient puzzles to discover why the Lumini vanished, while trying to restore peace and harmonic balance to their home planet.

Lumini Key Features:
A surprising and mysterious story about the Lumini and their home world
Experience a flow based game with controls and gameplay affordable for all type of players.
Solve puzzles dividing your Lumini swarm and controlling both groups simultaneously
Add unique species to your swarm with new abilities
The audio score is immersive and fully adaptive.
Lumini will be sold for $9.99 / €9.99 / £8.39 on t he Switch eShop. However, those who make a purchase before lanuch can get it for 10 percent cheaper at $8.99 / €8.99 / £7.55.
Source: 2Awesome Studio PR
Leave a Reply