Mario Golf: Super Rush DLC out today, adding Ninji and more
Posted on September 23, 2021 by Brian(@NE_Brian) in News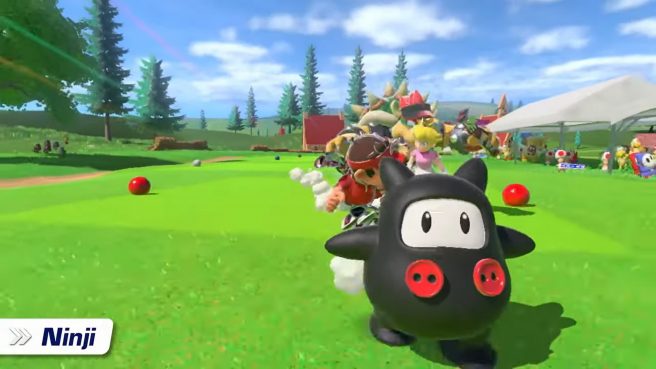 Nintendo has announced that Mario Golf: Super Rush is receiving new DLC today.
Koopa Troopa and Ninji are joining the game as new playable characters. On top of that, the snowy Blustery Basin and the desert-set Spiky Palms are incoming. Players will be able to change the difficulty level of CPU opponents as well.
You'll be able to download today's Mario Golf: Super Rush content later today.
Leave a Reply