Mario Kart Tour reveals Sunshine Tour with Lakeside Park
Posted on July 21, 2023 by Dawn in Mobile, News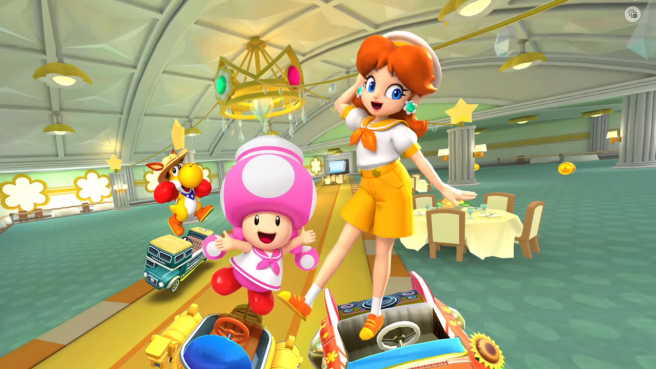 Mario Kart Tour has revealed its latest event, with the Sunshine Tour set to join the fray.
Lakeside Park will be featured as the latest course.
Here's a trailer:
Sunshine Tour Trailer
Of course, additional racing suits are included, with Toadette being the star of Wave 37
Here's a trailer:
Mii Racing Suits Wave 37 trailer
Mario Kart Tour is currently hosting the Pipe Tour, but once that's wrapped up, it'll be Sunshine Tour's turn to take the spotlight. The game is currently available on mobile via iOS and Android.
Leave a Reply