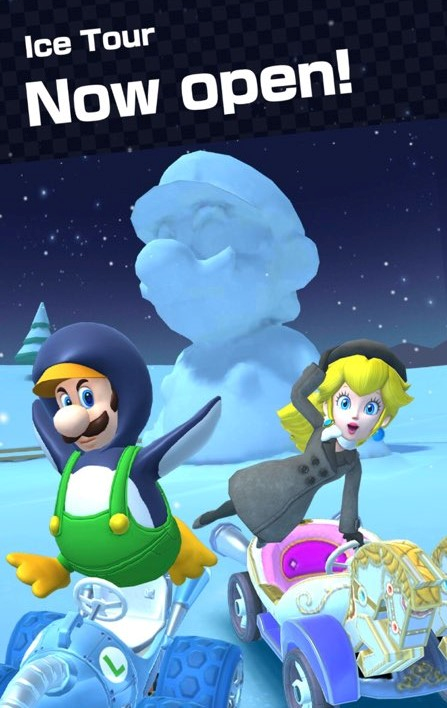 The second part of the 9th Tour, the Winter Tour, is now live. This event will run until January 29th. The second Winter Pipe is also now available. It features the following: Penguin Luigi (Driver), Ice-blue Poltergust (Kart), and Blizzard Balloons (Glider)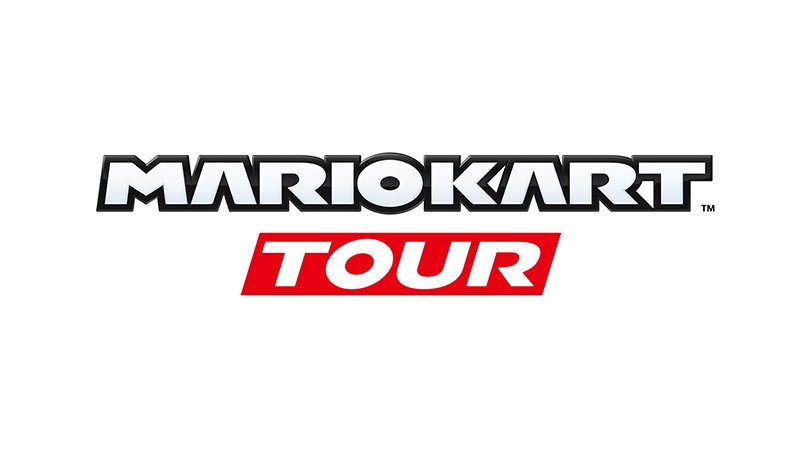 Mario Kart Tour will host a second multiplayer test, Nintendo has announced. This time around, it will be open to all players. The original test required a Gold Pass.
Nintendo says that further information including specific dates will be shared "in the near future."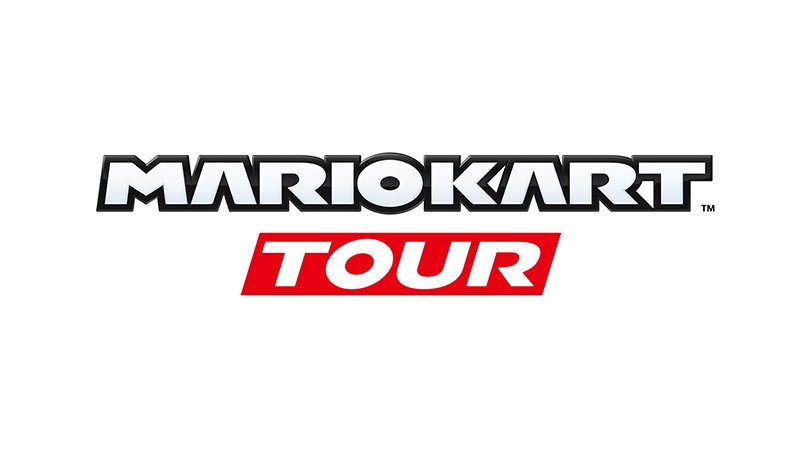 The latest version update has arrived for Mario Kart Tour, with the download bringing the version number up to 1.6.0. The file sizes for platforms are 76MB (Android) / 195.7MB (iOS) with an additional 1MB download when launching after the update. The singular patch note is as follows:
The update can be skipped for now, but will be mandatory to continue playing as of January 22nd.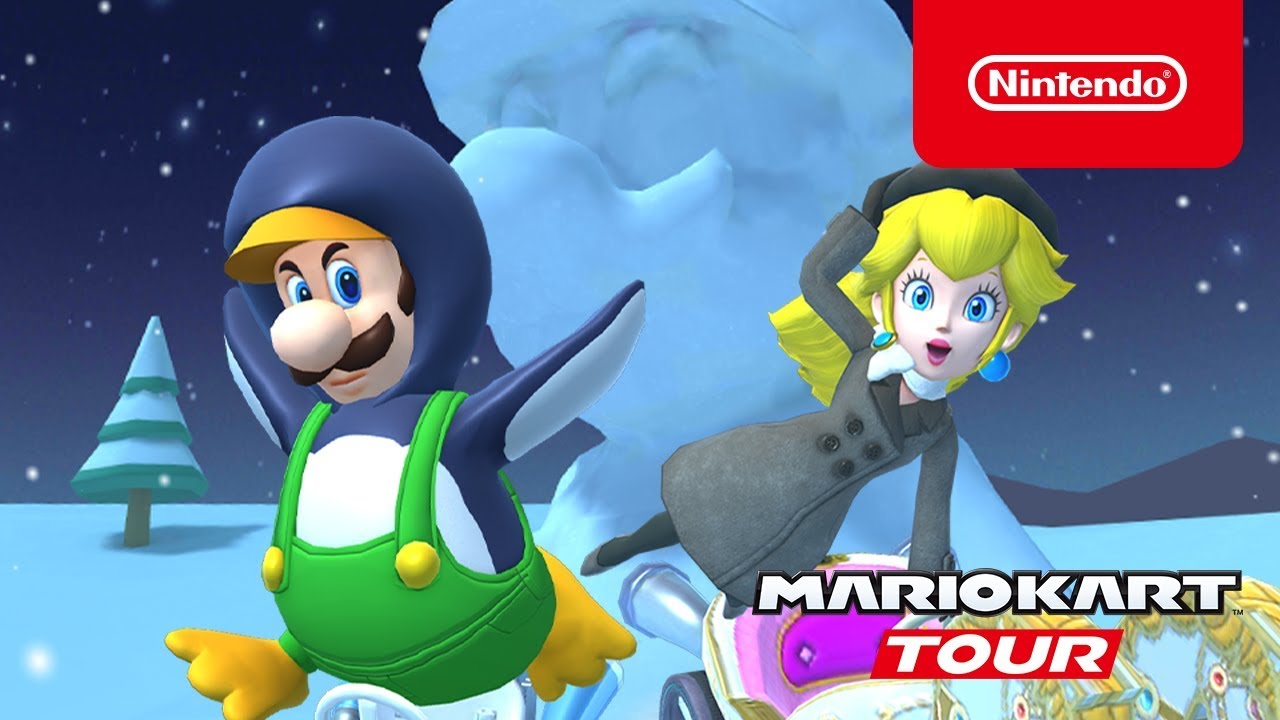 Nintendo is celebrating the new Ice Tour in Mario Kart Tour with a brand new trailer. View a video for the event below.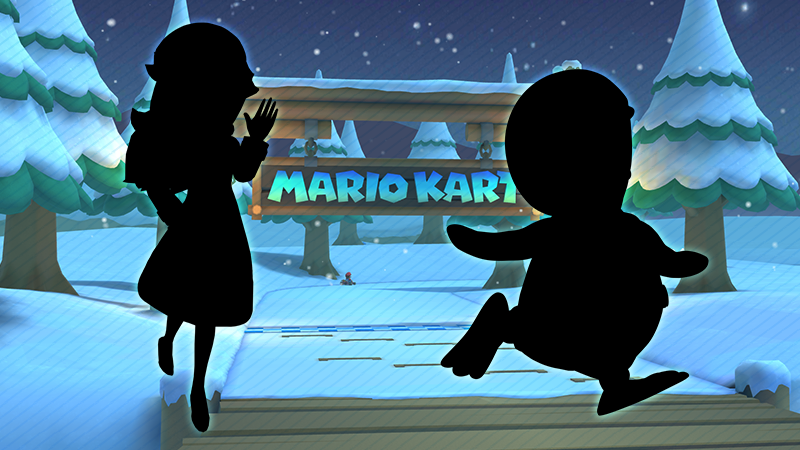 Nintendo has announced that a new Ice Tour is kicking off in Mario Kart Tour next week – specifically January 14 at 10 PM PT / January 15 at 1 AM ET.
Thus far, Nintendo has only shared one teaser for the event. We have a teaser image showing the new drivers that will be added above.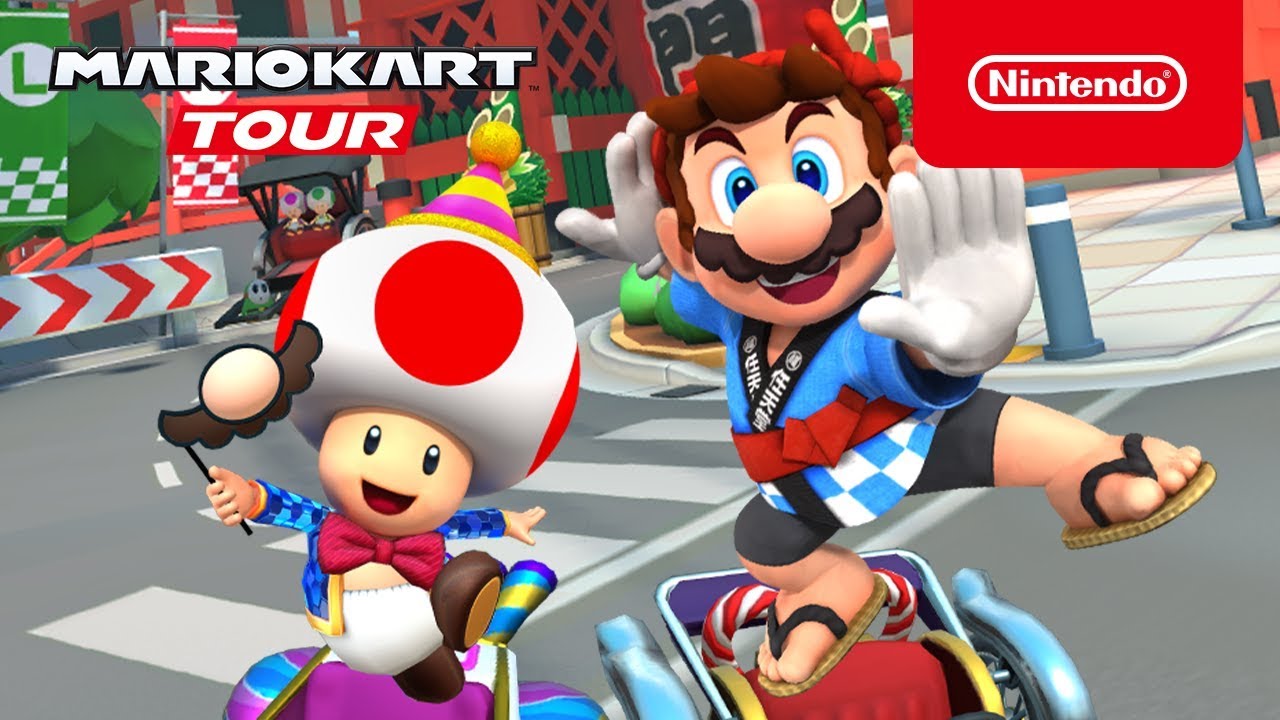 Nintendo has posted a new trailer for the New Year's Tour trailer in Mario Kart Tour, which kicks off next week. View it below.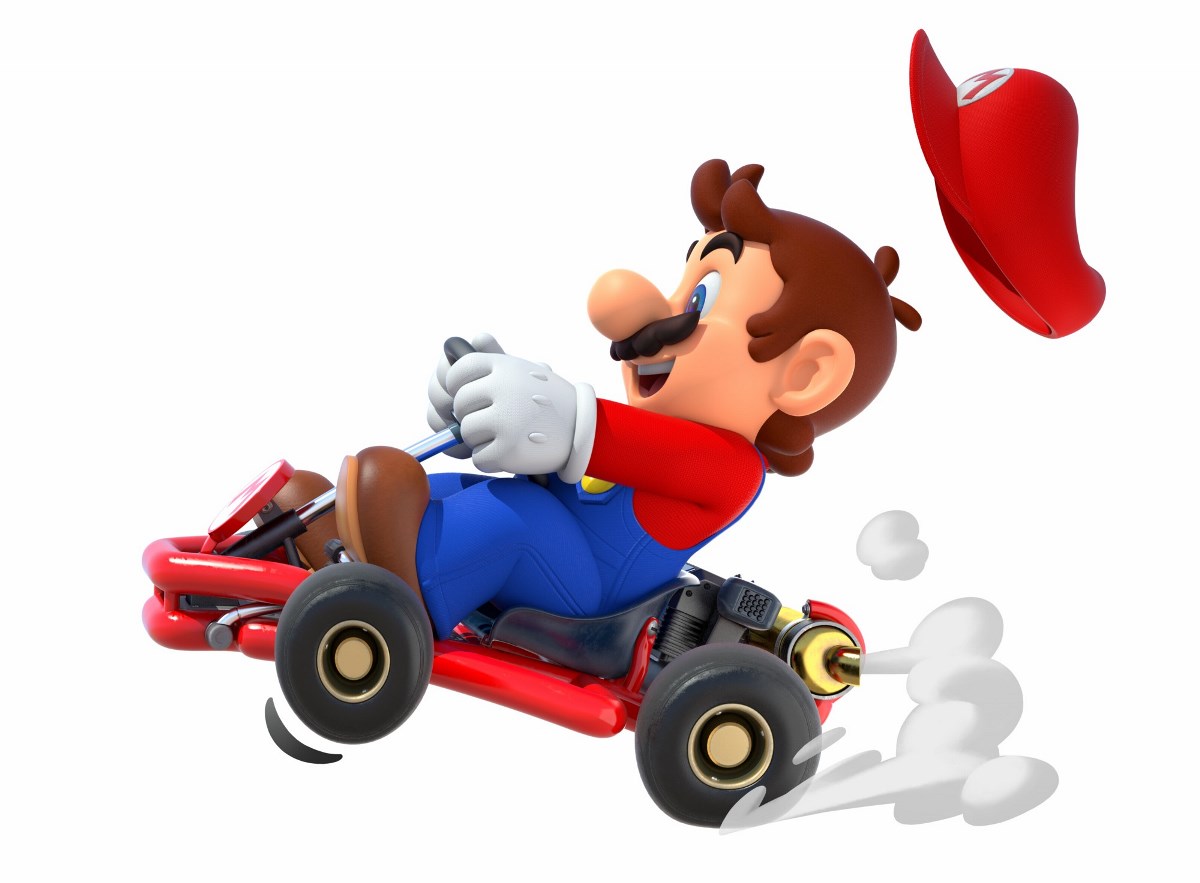 Earlier today, Nintendo kicked off an online multiplayer beta in Mario Kart Tour for Gold Pass members. View some footage as captured by GameXplain below.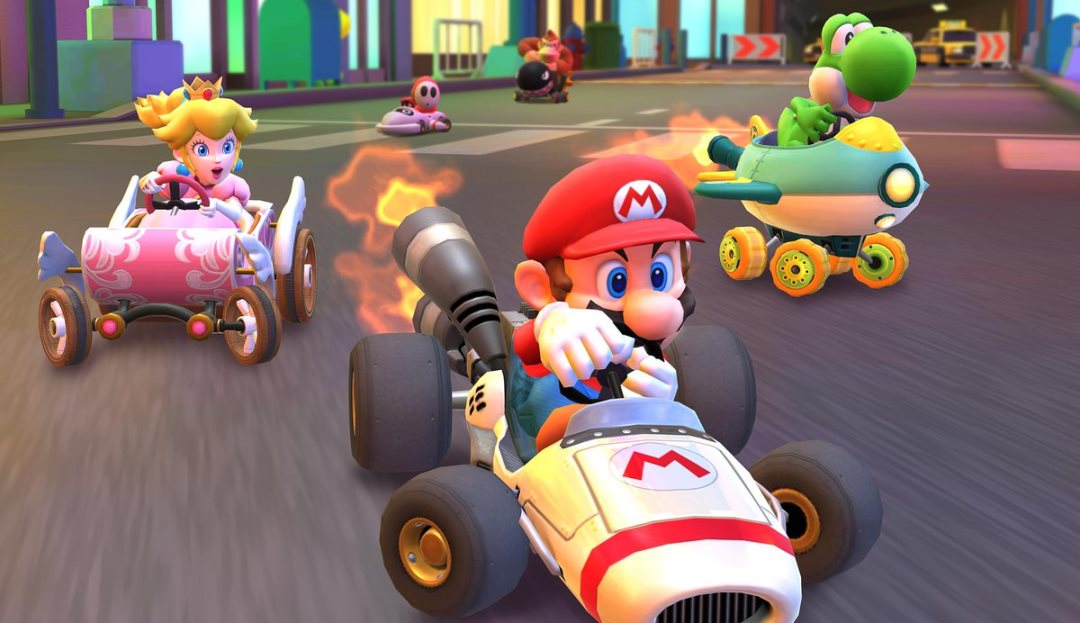 The real-time multiplayer test has arrived in Mario Kart Tour. While it's only available at the moment for Gold Pass subscribers, those on the free trial can also take part. This marks the first time that live multiplayer has been introduced to the game.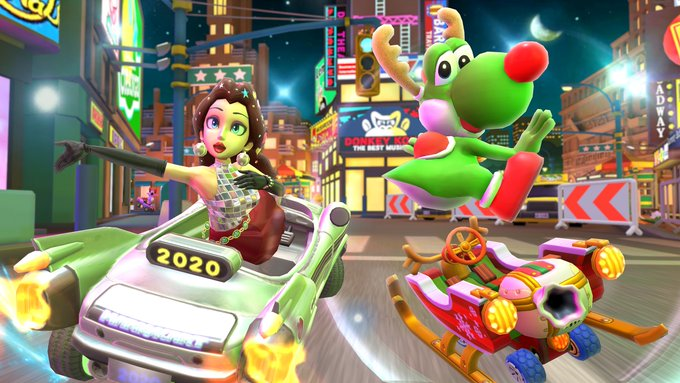 A new trailer has arrived for Mario Kart Tour, highlighting some of the upcoming content arriving in the game. Reindeer Yoshi and New Year Paulette can be seen in their festive attire, and a beautiful rainbow road graces us in these 18 cups. You can take a look at the trailer here:
Buckle in for some festive fun with the Holiday Tour! From historic cities to rainbow roads, this tour features a variety of courses across a total of 18 cups. It's the perfect way to close out 2019!

Follow the link for more #MarioKartTour videos!https://t.co/BY3erIKTF0 pic.twitter.com/Wa0CqnfkLd

— Mario Kart Tour (@mariokarttourEN) December 18, 2019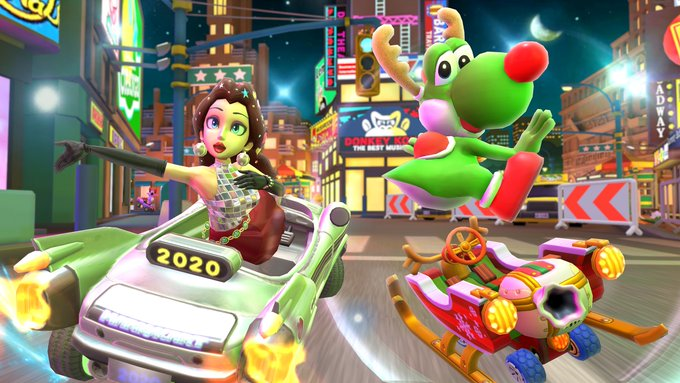 As of December 17th at 10PM PT, a festive new Holiday Tour will arrive in Mario Kart Tour. Players will get to race fun and festive courses full of holiday fun. Be sure to log in to see what's new.