Mars Horizon in the works for Switch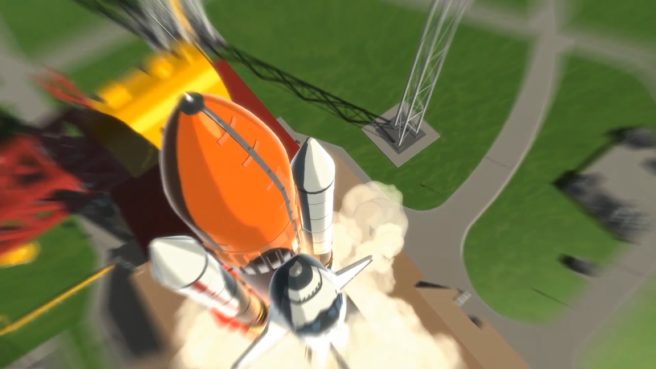 Mars Horizon is in development for Switch, Auroch Digital announced today. The game is expected in Q4 this year.
The UK Space Agency has provided support for Mars Horizon as it focuses on the reality of space exploration. Learn more about the strategy game below, and watch the newest trailer.
Mars Horizon is a strategy game in which players control a government space agency. Picking between the space agencies of either Europe, Russia, or the United States, the players then control the agency to collaborate or compete in a decades-spanning campaign to expand humanity's reach further into space. With each game an alternate history begins to be shaped and guided by the player's actions, building iconic rockets, probes, and satellites that transmit crucial scientific data back to your customisable Earth HQ, all the while researching, investing in, and bolstering your space flight capabilities.

During the player's version of the space race, perhaps Europe work with Russia, sending satellites into orbit? Could it be that the US get this first satellite into space but that Russia achieves the first moon landing? Who will be best poised to venture to Mars because of learnings from earlier missions? Players will research new tech, expand their agency base, build rockets, send satellites into orbit, and launch a variety of missions throughout the Solar System. The game culminates in the first crewed mission to Mars, setting the stage for humanity to become a multiplanetary species.

The UK Space Agency provided support in the form of a grant plus advice and information on space exploration and the running of an actual space agency for Mars Horizon. Auroch Digital are advocates for video games both as entertainment but also as a medium with the power to explore real world issues and ideas. Speaking about the game, Auroch Digital's Design Director, Dr Tomas Rawlings said…

Together with research into real science and engineering in the space industry, the support shown by the UK Space Agency to assist in Mars Horizon's production has elevated and further inspired the development team at Auroch Digital.
Source: Auroch Digital PR
Leave a Reply