Metroidvania game 9 Years of Shadow coming to Switch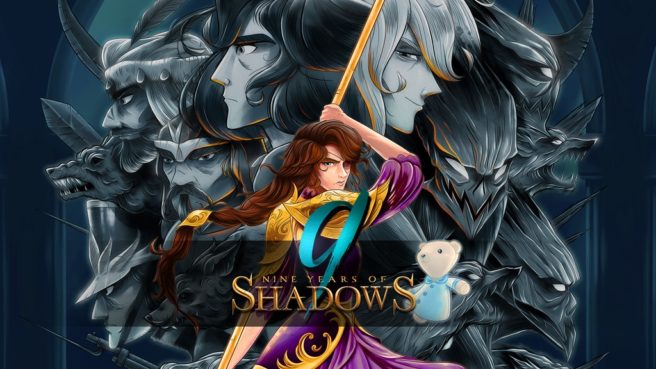 A successful Kickstarter campaign has secured a path for 9 Years of Shadow on Switch. The Metroidvania game has already raised closed to $20,000, and there's still around three weeks remaining.
Here's some information about 9 Years of Shadow as well as a trailer:
Story
In a land where a dark curse has consumed all color, an abandoned orphanage hides a terrible secret. After 9 years of living in the shadows, a brave warrior will rise: Europa. A battle hardened maiden who carries the fate of the world on her shoulders. Equipped with little else than her parent's mementos, her task is daunting – venture inside the missing orphan's memories to vanquish the curse that has been tormenting the people, and restore peace to the lands.

Setting
A giant mechanical castle was left by an ancient king to protect the country's orphan youth. From time to time, its halls are known to move almost as if they have a life of their own. Now only a shadow of its former glory, the orphanage Talos lies corrupted with darkness.

Gameplay
– Lose yourself in a dark 2D side-scrolling adventure with an emphasis on emotional storytelling, exploration and combat.
– Slash your way through the immense mechanical Castle known as Talos and visit exotic places through the memories of its missing orphans.
– Lift the laments that darken the map by defeating hidden bosses.
– Transform into different elemental armors that will allow you to experience the game's design in surprising ways.
– Gain power-ups to access varied locations and expand your combat skills to survive.
– Find collectible secret treasures scattered throughout the castle.
– Modify the difficulty curve by choosing what challenge you will tackle first.
– Discover a wide array of references to classic games like Castlevania, Mega Man Zero, Super Metroid and Demon's Crests.
The Kickstarter campaign for 9 Years of Shadow is located here. Stretch goals include animated sequences and New Game+.
Leave a Reply