Metroidvania game Pronty: Fishy Adventure heading to Switch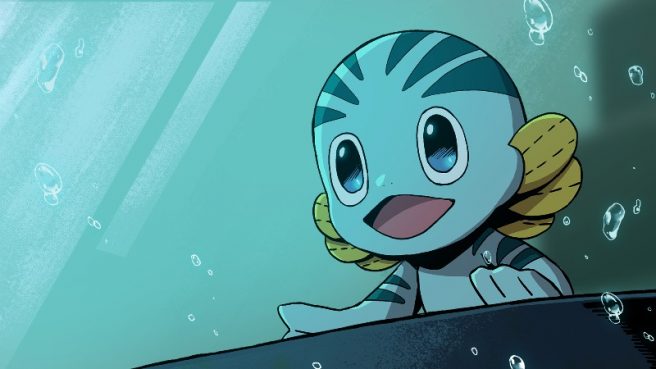 The Metroidvania game Pronty: Fishy Adventure will be released on Switch, publisher Joy Brick and developer 18Light Game have announced. A release is set for Q1 2022.
You'll play as Pronty, "a genetically modified creature that combines both aquatic creature and human traits". The ultimate goal is to defend the fallen Royla, City of the Deep, and unravel various mysteries. It's all presented in a "colorful, clean line art style to depict the mysterious underwater world".
In terms of actual gameplay, players will be armed with their trusty partner Bront the Javelin as they explore the underwater world (the developers say that a hundred levels are included), combine abilities and upgrades through the "Memory Board", and more. They'll also need to battle aquatic creatures that have mutated due to pollution by remotely controlling their javelin partner to repel enemies, remove obstacles, or protect themselves. The game has over 40 types of mutant monsters as well as 13 different bosses.
You can take a closer look at Pronty: Fishy Adventure with the trailer we've included below.
Pronty: Fishy Adventure will be sold digitally for Switch through the eShop – a specific date will follow later. You can find the official site here.
Leave a Reply