Metroidvania game Twilight Monk coming to Switch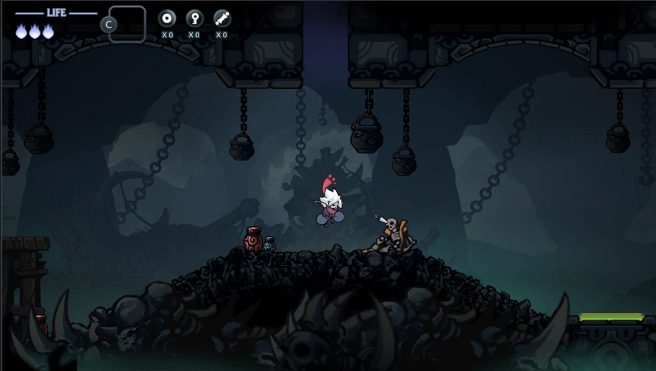 Twilight Monk is seeing release on Switch, publisher Gravity Game Arise and developer Aquatic Moon announced today. The title does not have a release window at this time.
The Twilight Monk game is an adaptation of the kung fu fantasy adventure novels and art books beginning with "Secrets of Kung Fulio". The 2D action-adventure game promises "hand-drawn stylized art, meticulously designed Metroidvania dungeons, and an open world."
An official overview with more details can be found below.
The epic storyline, overwhelming worldview, and unique characters are the main attractions of the series.

The game is a 2D action–adventure game featuring hand-drawn stylized art, meticulously designed Metroidvania dungeons, and an open world. Players take on the role of Raziel Tenza, the last descendant of the "Ancient Monks of Twilight" a race of demon hunters as they seek to hold off armies of "Darksprites," supernatural demons that plague the land of Speria.

Twilight Monk is a fantasy, kung-fu adventure with meticulously crafted Metroidvania designed dungeons, connected by an open world.

In Twilight Monk, you will hunt down and destroy powerful Darksprites as Raziel Tenza – the last descendant of Demon Hunters.

Weapon of the Ancients: Rack up combos with the Phantom Pillar to obliterate foes.

Solve Puzzles: As you explore, you will need a variety of tools to reach previously inaccessible areas to solve puzzles.

Living Towns: Switch to a three-quarters angled world view between dungeons to explore towns and acquire equipment, make bets or discover dungeons.

Key Features

Choose your Destiny – Destroy or recruit Darksprite foes.
Discover maps to find hidden dungeons across the land.
Meet an unconventional cast of characters, each with their own story.
The Catacombs beneath Crescent Isle hold many secrets. Be immersed in unspoken stories of an imaginative world on the brink of destruction.
Leave a Reply